Sometimes you need to use a little customization when you're adding merge fields to personalize your emails and pages. For example, say you're adding dates to an email using merge fields. In one situation, you may want to say, "On Monday" and in another, "On October 4."
This article shows you the formatting options available and how to add them to your merge fields. We also cover special merge fields so you can tailor your messages even further.
Table of contents
Formatting "Date" merge fields
Formatting "Date and Time" merge fields
• Manual formatting for "Date" and "Date and Time" fields (Advanced)
Formatting text merge fields
Formatting image merge fields
Formatting color merge fields (Advanced)
Special merge fields
Hide the values of your merge fields (Advanced)
---
Formatting "Date" merge fields
"Date" fields can be formatted in 11 different styles and, when you add date merge fields, you can use the pop up date formatter to choose how you would like the date to display.
Date merge fields allow you to do "date math" by adding or subtracting days from your saved value. You can do this anytime you add a date merge field from the "Offset the date by" field on your date formatter popup.
For example, you can send your contact a happy birthday email that gives them a special offer that's good for the entire week of their birthday. To do this, you'll offset (add days to) your contact's saved birth date by a week to tell them when their special offer expires.

When you add your merge field, it will look like this: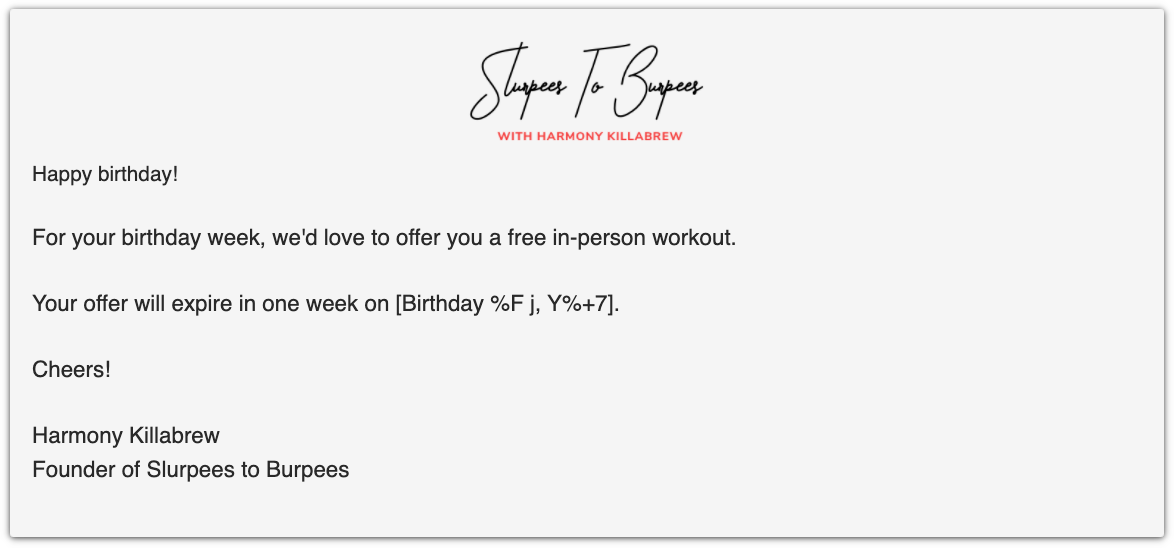 And when you send this email to a contact whose saved birthdate is January 21, your message will look like this: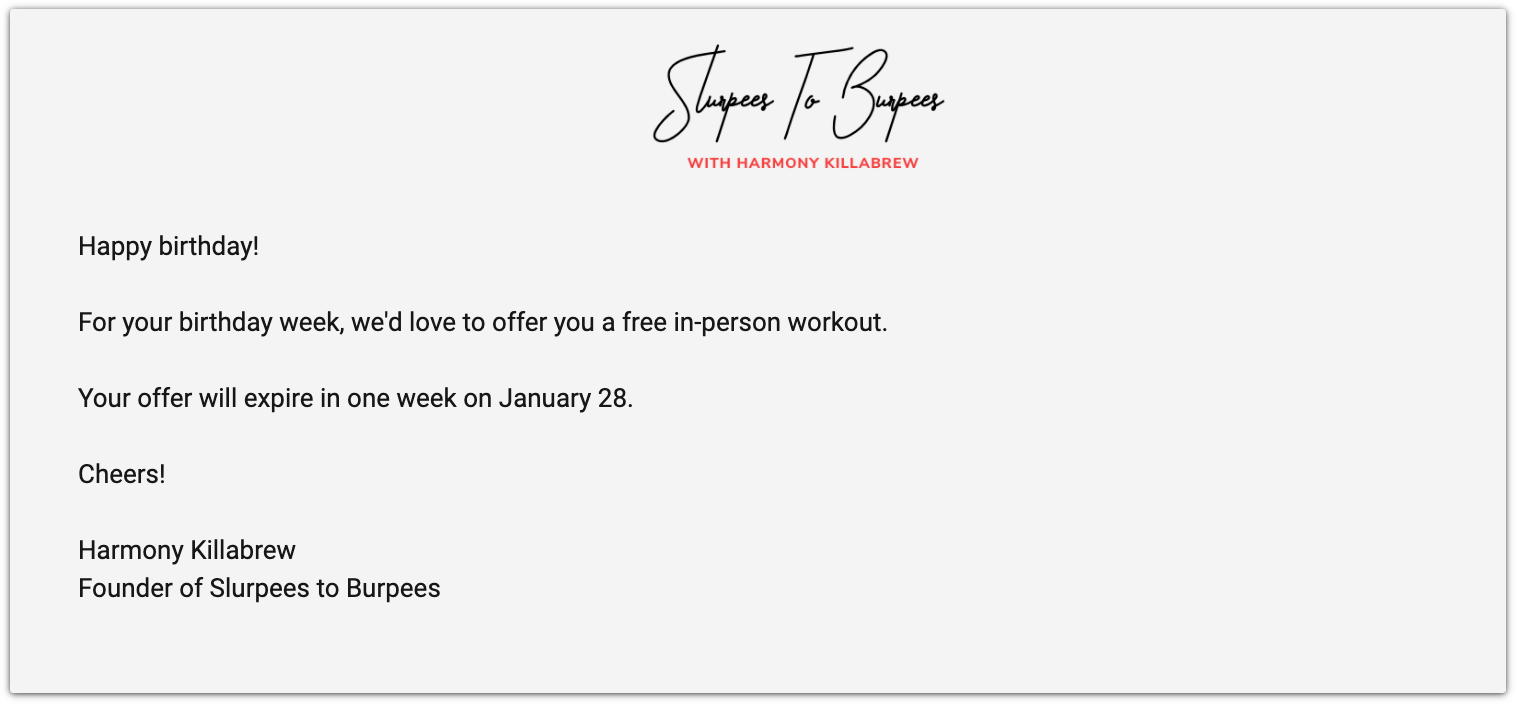 ---