You may be wondering why there's such a fuss about email marketing.
I'll make it easy for you: Email marketing has a 4,300% ROI.
And here's another fun fact: Email conversions outperform search conversions by 84% and social media conversions by 633%.
Email marketing is still the most effective marketing channel at your disposal. Its effectiveness depends on how you get email signups and communicate with your customers. The bottom line is, if you're not using email marketing, you should be, and if you are, you should be sending more emails than you're sending now.
There are many different kinds of emails you could send. I won't cover them all here, but as you plan to expand your email communications, here's a helpful model to consider:
Email marketing isn't a single mode of communication. It's a way to send timely information based on your subscribers' and customers' behavior. The specific types of emails you send will depend on how you market and interact with your list.
When sending targeted emails, think about these four triggers:
Initial opt-in

First purchase

No purchase / re-engagement

Discounts and promotions

Emails to Send After Initial Opt-In
It's a miracle of cosmic proportions when you get an opt-in to your list. There are 931 million websites right now, and that number is only growing.
So when people find your site, spend enough time on it to stumble onto an opt-in opportunity, and are interested enough to give their email address, you should thank your lucky stars.
And by "thank your lucky stars" I mean follow up with them. Here are a few ideas:
Email #1: Your Challenges and Wants
A lot of great marketers suggest this, and I do too. Send an email immediately after opt-in and ask this simple question (or some variation of it):
"What are the biggest challenges in your business today?"
Over time, you'll a have complete profile of the challenges you're helping your customers solve.
If the question doesn't apply to your business, consider sending a segmentation email. Just ask which of your products or services the person is most interested in receiving. ONTRAPORT allows you to have a link that, when clicked, adds a tag to the person's contact record so you can deliver more targeted communications in the future.
Email #2:  Introduce Your Company
People have so many choices these days. They can perform a five-second Google search and find millions of results for just about anything. So when you get an opt-in to your list, one of the first things you should do is thank them, and then set expectations and reaffirm some basics about your company.
Email #3: Content Follow-Up
You spend hours on your content, and people who download it have a specific reason for doing so. If you receive email addresses through a content download, ask them what they thought about it.
Email #4: Educational Drip Campaign
Your prospects have a surprisingly small number of predictable sales objections. Here's a pro tip for you: Collect common objections and come up with a response for each. Translate those objections and responses into educational emails. These emails anticipate your prospects' thought process and deliver information to them in the order they need it.
Here are a few common objections that might apply to your business:
Price:

Why is your price so high/low?

Credibility:

Why should a prospect choose your company?

Fit:

Is your solution right for the prospect?

Timing:

Should the prospect wait a while before purchasing?

Authority:

Prospects need to involve other people in the decision.
Emails to Send After Purchase
An ideal outcome for your business is gaining a new customer. In fact, the only thing better is getting a repeat customer and referrals. Keep in mind that you should aim to wow every single customer kind enough to part with his/her money.
Email #5: Thank You for Your Purchase
Immediately after people purchase from you, send an email thanking them for their business. But don't stop there. Let them know what will happen next and what their purchase means to you.
Walk them through your fulfillment process so they know exactly what to expect. Tell them how to contact you if they have a problem. They're unlikely to require any support at all, particularly if you do a great job in this step.
Email #6: Receipt Email
This should be separate from the thank you email and easily searchable. That means you should add the word "receipt" to the subject line of the email to make it easier to retrieve later. You can also upsell, cross-sell or tell customers more about your company right on the receipt.
Email #7: Satisfaction Survey
There's no better way to improve customer service (and marketing) than asking your customers about their experience with you. A few days after purchase, send an email asking for feedback through a survey.
This will do two things: show that you're serious about customer service, and allow you to collect valuable feedback about your fulfillment process. If you're a little more advanced, ask for a referral from people who rate you highly, and contact the people who had a negative experience to find out how you can improve.
Email #8: Referral Request
You should always ask for referrals. Focus on the people who had a good experience with you. This is easy enough with ONTRAPORT or a similar CRM; you just have to take the time to set it up.
Remember that customer acquisition through referrals is typically much cheaper than other channels. Also keep in mind something my dad always told me: "It never hurts to ask."
A good referral email typically contains a few elements:
A reminder of the customer's experience

Your core value proposition

An incentive for successful referrals
Emails to Increase Lifetime Value
What a journey it's been so far. People actually landed on your website, joined your list and bought something. Phenomenal.
Don't stop there. Now take the time to show them that you can provide even more value. You should have three essential and logical steps in place:
Upsell

Cross-sell

Discounts
Email #9: Upsell Email
An upsell is simply selling a better version of the same product.
You might have a good-better-best product line. That is, you have a basic product without all of the features and a version or two with more or better features.
Notice that each price point indicates the value of the product. As you pay more, you get more. If you have a product offering like this, consider sending an upsell email enticing your customer to buy a better version of what they've already bought.
Email #10: Cross-Sell Email
A cross-sell is suggesting products related to a purchase. For example, if you buy a camera you might need a memory card. If you buy a new television, you might need a warranty.
If you have an ecommerce business, this is an absolute no-brainer. Whatever you're selling, identify related products, and be sure to tell your customers about them.
Email #11: Discount Emails
It costs 7x more to acquire new customers than to sell to existing customers — that's pretty staggering. Once you have them, it's cost-effective to give discounts to incentivize another purchase.
A few discount ideas include:
Bulk discount (i.e. buy one, get one)

Free shipping

Limited-time sale
Email #12: Seasonal and Date-Specific Emails
Seasonal and date-specific offers are great ways to use the calendar to increase customer value. There are four main ways you can use seasonal offers.
Your product or service is seasonal, like letters from Santa Claus or board shorts.

You give seasonal discounts for national or shopping holidays like President's Day.

You recognize your customers' life events like birthdays or anniversaries.

You recognize your own milestones like time in business or revenue to trigger a discount.
The important point is that seasonal and date-specific offers are predictable and repeatable. That is, you can set them up once and be done with them, and watch your revenue predictably roll in.
Deliver Ongoing Value
No matter what stage people are in — a prospect, a new buyer, a loyal customer or a cold lead — they can benefit from some piece of content you create. That's one of the reasons that content marketing is so amazing.
When you create a good piece of content, it drives value for people all across your funnel.
Email #13: New Content Notification
Whenever you have new content, share it. If you have segments that receive different pieces of content, email them whatever makes the most sense for their interests, but don't be shy. Here are a few examples of the types of content you can share:
Blog post

Guest post

Curated content (i.e. best articles you read during the week)

Upcoming webinar

Videos

Courses
These emails are typically considered "broadcast" emails because they have such broad appeal. As a best practice, send at least one broadcast email every month.
Get Started
You've now seen 13 types of emails you could send immediately, but this is only an abbreviated list. There are so many options I couldn't cover them all, but you're off to a good start with just the information in this post.
Do this: Pick at least three types of emails and add them to your autoresponder. You'll see a lift in revenue in no time at all.
About the author: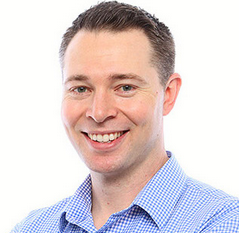 Liston Witherill is a marketing strategist and Chief Creative at Good Funnel. He helps tech and info businesses understand their customers to sell more. He studies persuasion, pricing, positioning and automation to help businesses hit the hockey puck – or at least come close to it. Liston has a MS in Environmental Science and a BA in Political Science and Economics. He's an environmentalist and hip-hop artist, too – but that's a different story.
---
---