With the influx of emails that your contacts receive every day, staying relevant can be tricky and competitive. Sending one-size-fits-all marketing emails isn't going to cut it. The path to increased open and click rates is sending targeted and personalized emails, or email segmentation.
Your email list and contact records are some of your most valuable business assets as they contain everything your contacts have told you about themselves since day one. Email segmentation allows you to use that information to show your leads and customers that you've been paying attention and care about them as individuals.
Take Automation XL Founder Luke Ward, for example. Before moving his business over to Ontraport, the average open rate in his main lead nurture email campaign for new subscribers was 22%. Luke says, "The first email started out at around 25% before interest in subsequent emails fizzled to open rates as low as 15%. I remember being particularly happy with one email in the sequence that had an open rate of 32% — my highest open rate by far."
However, after switching to Ontraport, he gained the capability to hyper-target his contacts based on information and answers that he collected from them using smart forms with custom data fields. Luke proposed the question, "What is your biggest challenge right now?" to his web page visitors and then provided three options to choose from in a dropdown menu. Once they submitted the form, he was able to segment his list based on their individual responses to that question.
This allowed him to identify each contact's biggest pain point, challenge or interest so that he could follow up with targeted email content to help solve their problems more effectively. Through one of his segmented lead nurture campaigns, Luke now gets an average email open rate of 43% and click-through rate of 20% — almost double his previous average.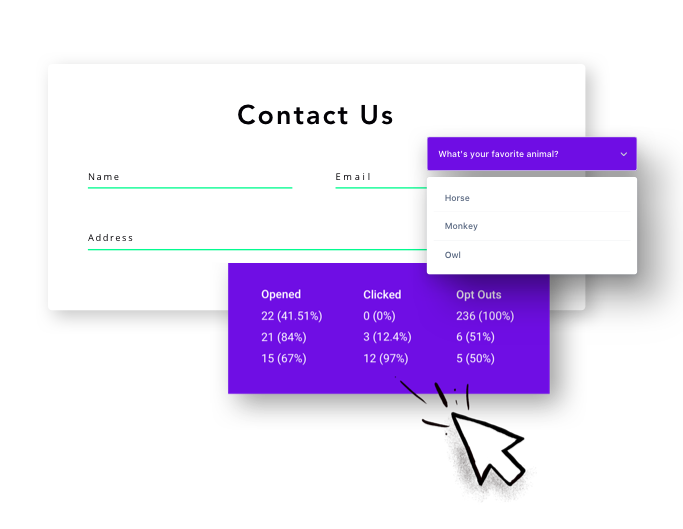 Creating a high-converting email marketing campaign like Luke's is quite simple. Here's how to do it:
Gather Customer Information
Before you can confidently use email segmentation to segment your leads and customers into targeted interest groups, you have to collect a baseline of data about them – name, email and some personal data such as what challenges they're facing or what their interests are – and, in a database CRM, this information is stored in a contact record. The most effective way to collect this information is via the form on your opt-in page for your free value offer or your product offerings.
This opt-in page has two jobs: to convince your prospects that your business offers the solution to their challenges/interests/desires and to host the form that will collect their contact information to be stored in your CRM. 
While most CRMs come with basic fields such as first name, last name and email address, you can use a platform like Ontraport to create additional custom fields to collect the unique information you need about your contacts (e.g., their biggest challenges, interests and desires).
In Luke Ward's example, he added a dropdown custom field that he named "What is your biggest challenge right now?" He then added three options for the dropdown menu: "Traffic," "Conversions" and "Engagement."
Most likely, the questions and solutions you offer will differ from Luke's. You can add as many questions/problems as you would like; although, it's important to keep in mind that asking for more information than you need can be off-putting to contacts. Just make sure that you align people's problems (or interests or challenges) to the solutions/products that you offer.
Personalize Their Experience With Your Brand
Once your leads have opted in on your page and answered the questions on your form, you can deliver the item they opted in for and continually market to them with content and offers relevant to the challenge/problem/interest they selected.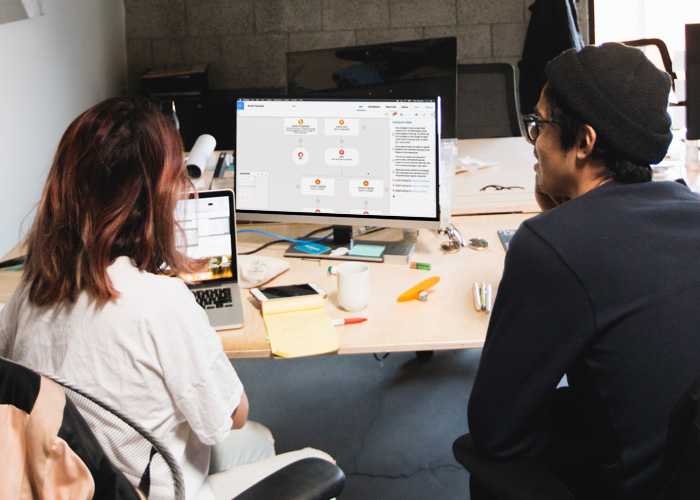 This is where the personalization really comes in. For each solution you provide, you will create content that specifically addresses the concerns that your contacts have. Routing all these contacts to the correct content is done automatically through a campaign — specifically through conditional elements.
Here's how it works in Ontraport: Once contacts have met the campaign trigger you select — in this case, the trigger would be visiting your landing page — they are pulled onto your campaign map. Their next milestone is achieving your goal, which is the action of submitting the smart form embedded on that landing page. Once that form is submitted, your contacts are seamlessly routed onto different paths based on their answers.
Conditional elements in Ontraport are what allow you to send contacts down a number of different paths, based on criteria that you set. Since you have created custom fields that are updated with your prospects' answers, you can use those exact fields to automatically funnel them onto the correct path to receive their content.
Track Your Performance
The campaign doesn't have to stop once your contacts have received their individualized content — you can further automate your follow-up and track how your email segmentation segmented campaign is performing.
Throughout your segmentation campaign, you can assign tags, which are labels that you attach to all contacts who reach a certain point in your campaign. This will allow you to easily identify them later and add them to groups. Groups are dynamic, criteria-based collections of contacts that automatically update when a contact qualifies to be a member or no longer meets the criteria. You can perform Group actions such as sending an email, subscribing to a different campaign, sending an SMS, and more. 
The more relevant you can get with your email messages and other marketing outreach, the more likely you are to connect with leads and customers in ways that make them stick around for the long-term.
---
---