With
a potential return on investment (ROI) of up to
4400%
,
email is by far the most powerful medium for sending promotions, newsletters, updates and offers to your leads and customers. However, with its popularity comes a lot of misuse and misunderstanding about how to best employ email marketing to achieve your goals.
To clear things up and find sage advice, we asked a group of Ontraport Certified Consultants, who work with entrepreneurs and small business owners daily to implement marketing strategies, to give us their best email marketing tips for Ontraport users.
Check out their responses, apply them to your business, and let us know how it goes in the comments.
Meet the Experts
@chadroot
Chad Root
Spearhead Sales and Marketing
@the_nak
Neil Kristianson
Email Splat
Ali Alqhtani
Automate with Me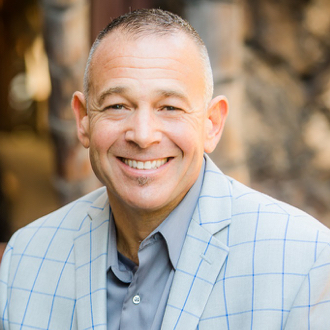 @MusselwhiteMktg
Charles Musselwhite
Musselwhite Marketing
For Best Results, Make Your Important Emails Actionable
When you're busy and scrolling through your inbox, you're likely not looking for emails to leisure-read — more often than not, you only have time to engage with messages that seem important, urgent, or have a purpose behind them. If you really want your emails read, Chad Root recommends that you "keep them directly connected to a contact's ACTIONS. CTA follow-ups outperform general blog notices and newsletters by three times the engagement."
To encourage engagement, "Always add a verb in the subject heading to get your subscribers in the mindset of taking ACTION. Also, don't forget to add the P.S. for skimmers." — Maria Lloyd

Maintain a One-to-One Ratio: One Intent for Every Email
Too many CTAs in one email can quickly become overwhelming for the reader. Neil Kristianson says a good rule of thumb to follow is "One email — one action. You can't ask someone to do 10 things in an email and expect them to do any of them."
Having one focus per email can also make each message feel more personal to your list. Consultant Ali A. Alqhtani says, "I always tell clients to keep it real. Keep it simple. And really just talk to your list with intent, and make it conversational."
Make the Email Engaging and Readable
Have you ever saved a message in your inbox for later because it seemed like too much effort on-the-go? These are the kinds of messages Charles Musselwhite advises against sending in your marketing emails. He says, "Long copy emails usually don't get read all the way. Most folks will read the first paragraph, the first sentence of the next paragraph, then scan and bounce if they didn't spot anything interesting. Use numbers and bullet points to break up long copy. It draws in the eye and keeps readers engaged. It is also super important to write with a lot of 'YOU' because someone once told me that 'YOU' is one of the most persuasive words in the English language."
The average office worker receives 121 emails per day. It's impossible for readers to keep up with every single one, so impersonal emails are the first to be disregarded. A viable approach to email marketing is relating to your audience on a personal level.  
Charles Musselwhite recommends that you, "Start by pretending you are writing to a good friend, not a list or a business, but a living breathing person that enjoys your company. In other words, don't just email when you need something or want to make a sale. Be helpful. Be generous. Be friendly. Be like a real friend."

Make Sure Your Email Fits the Relationship
For every email you send, it's important to write specifically to your intended audience. 
Charles Musselwhite says, "Marketing is like dating. And just like dating, you shouldn't ask someone to marry you on a first date. That's just weird! Therefore you shouldn't ask your customers to buy your main product the first time they become aware of you, your business and your products and services. It's important to nurture prospect and customer relationships with your customers according to where you are in the customer lifecycle."
---
---