There are many ways to create customized experiences for our prospects and earn more leads.
One proven technique is to create a lead capture page — a type of landing page that uses relevant content and personalized messaging to earn strong leads.
Successful lead capture pages are conversation starters: They introduce visitors to an offer, spark their interest and encourage them to convert, typically by asking for their email address in exchange for free content or a discount. Strong landing pages in general can yield an 11% conversion rate – about 5x higher than the average, and creating a great lead capture page specifically can help you achieve those results and take your business to the next level.  
Through working with thousands of clients over the years, we've learned which lead capture page elements convert the best. Use these proven strategies to see your conversion rates go through the roof.
1. Be Specific
According to tests run by online marketing guru Neil Patel, highly specific pages outperform generic pages and increase form submissions by 115%.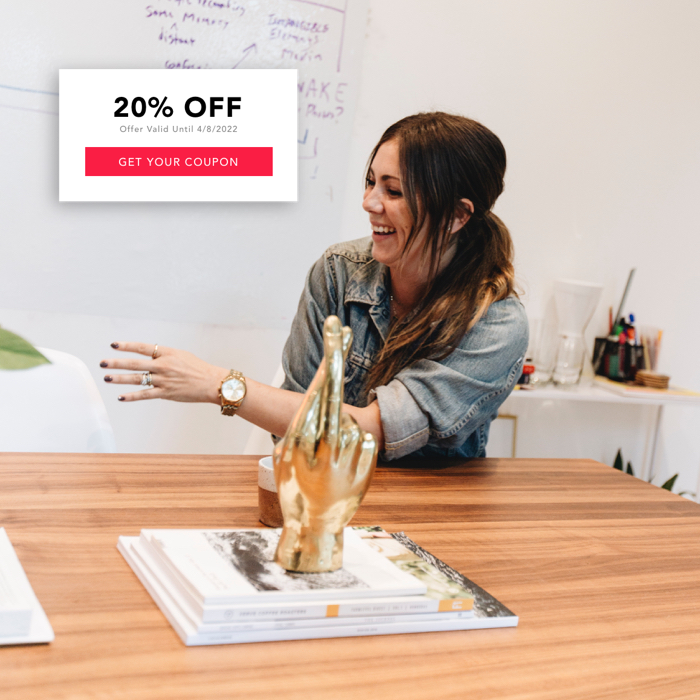 There are many factors that will encourage a prospect to stay and explore your page. One way to have them immediately engage is to create a single, highly refined offer that provides real value. Don't try to jam multiple offers onto one page; you don't want to overwhelm visitors with choices. Create your copy and the design of your page in a way that speaks directly to your visitors and leads them to take one desired action.
2. Homepages and Landing Pages Are Different
A common misperception is that landing pages and homepages are one and the same; however, these pages have very different objectives.
Your homepage will provide an overview of your business and will house all your permanent pages in the navigation menu. Some common permanent pages are your "welcome" page, "about us" page, "products and services" page, and "contact us."  
Your landing page is a customized site that is designed to have prospects take a specific action. Effective marketers craft a new landing page for every unique campaign, funnel, offer and promotion they utilize in their business — and you should too. For example, if you are promoting a webinar and the goal is to get attendees, you can send them to a lead capture landing page with information on that specific webinar and an opt-in form for prospects to input their email information.
3. When It Comes to Copy, Sometimes Less Is More
The amount of copy and how specific it gets depends on the goal of your lead capture page. If your page is intended for lead generation, through a free ebook offer for example, the page should be short and to the point.
On the other hand, pages for expensive products generally need more copy to show visitors why they should purchase from your brand.
Marketing Experiments found that a long page copy for a high-priced product generated 220% more leads than a landing page with less copy. If you're selling a premium product, more is actually, well, more.
4. Consistency Converts
Trust is vital to conversion — and one of the best ways to gain trust through landing pages is to keep your messaging consistent.
Let's say you're using Facebook ads to drive paid traffic to your page. It's important that the ad you use matches the design and offer on the landing page it's sending traffic to. If the messaging differs, people will get confused and may leave your site altogether. Maintaining the same look and feel through your color and image choices immediately lets site visitors know that they're in the right place, and you're a credible and reliable source.
5. State Your Offer
Your landing page is an opportunity to boldly state your offer. It's a place to provide more detail about why your product or service is the solution your leads are looking for. The idea is, by the time they land on your page, they know what they are going to see based on the marketing that led them there.
The content should revolve around the offer and guide your leads to take the next step. Consumers have a lot competing for their attention, so be as clear as possible. Keep it simple, straightforward and true to your brand.
6. Get Personal
Researching your leads' needs and marketing to their specific problems are excellent ways to create a personal message that speaks to your audience. Rather than using one generic page to capture an enormous and diverse audience, create multiple pages with highly targeted messaging for each group based on their pain points.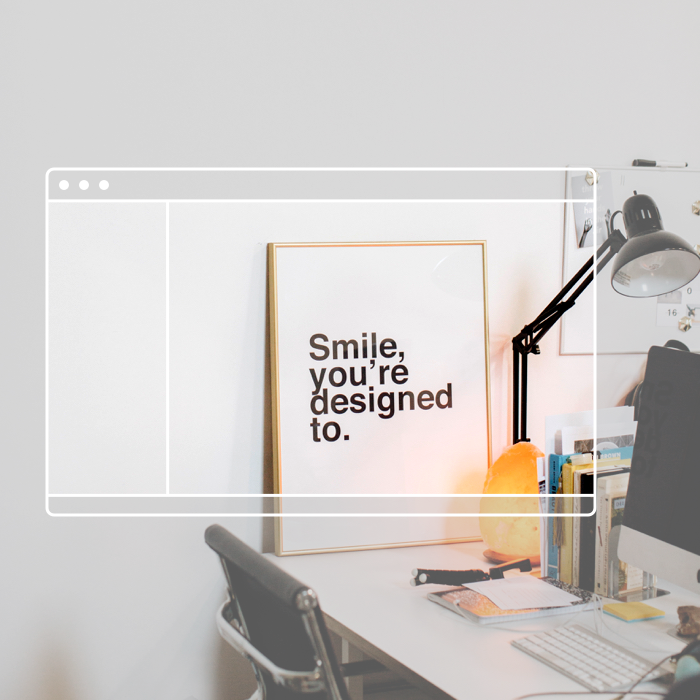 For example, if you're selling marketing consulting services to the head of a nonprofit who doesn't have time to review all of the written content, use messaging that explains how your services can help free up time and ensure the content is professional. If you're selling that same service to entrepreneurs who need help creating their marketing campaigns, you might use language focusing on how you can assist them in their overall brand development. Your overall message and conversion goal need to be targeted at the unique problems of the people to whom you are selling.
7. Limit Links
Make sure to create your lead capture pages with as few outbound links as possible. Adding multiple outbound links can be overwhelming to your potential leads and ultimately distract them from filling out your opt-in form if they click on the other links and leave  your page. Think quality over quantity. By limiting the options available to your visitors, you remove possible exit routes and guide visitors to what you built your page to do: convert.
8. Utilize Video
Videos are a powerful tool to increase engagement, quickly create connection, and get more conversions on your pages. Research shows that including a video on a landing page can increase conversion rates by 80%. Rather than just telling your audience about the amazing features and benefits of your product, video allows you to show them.
In a survey of consumers, Neil Patel found that most people leave web pages in 6-10 seconds. That means every second a person stays on your page counts, and it is imperative you communicate the value of your product within that time. To capture your leads' attention for longer, you must show your value rather than tell.
9. Take Time to Craft Your Headlines and Subheads
Your headlines and subheads are the most important parts of your lead capture page. In fact, eight out of 10 people will read only the headline copy on your page.
Headlines and subheads are tasked with capturing the attention of people who visit your page — they are your bait, your lure. Most visitors scan your page and may leave after only a few seconds, so your headlines and subheads should be crafted to grab their attention.
Some tips for writing effective headlines and subheads:
They need to be simple and easy to understand so that visitors know at a quick glance exactly what the page is offering them. Can a stranger understand the purpose of your page in 10 seconds?

Write persuasive headlines and subheads that showcase how your visitors can benefit from your offer.

Creating urgency is proven to boost conversion rates, so try adding trigger words that encourage visitors to take action immediately.

Headlines need to stand out and gain attention. Subheads should reinforce, support, or add more value to the headline.
10. Don't Forget SEO
While lead capture pages are separate from your homepage, they can still function as a page on your website, so don't forget about SEO (Search Engine Optimization). Creating an optimized experience and offer is key to earning organic traffic and conversions. To SEO-optimize your pages:
Be strategic about how and where you add in keywords.

Make them mobile-responsive.

Make sure your content is reliable and trustworthy.

Focus on user experience.

Use data to determine which keywords drive the most results.

Write relevant meta descriptions and title tags.

Write compelling

H1-tagged

headlines.

Clean up messy page urls.
11. Track Your Pages
If you've put all this effort into optimizing your landing page, you'd be remiss if you didn't set up tracking. Adding various tracking scripts to your pages will allow you to understand how users are interacting with your content across multiple platforms. Knowing where your leads are coming from, how long they visit and how they interact with your page is critical to forming strategies and tactics for future business decisions.
12. Include Testimonials
Page elements such as customer testimonials, awards, partner logos and security badges are validators and a great way to build trust with your visitors through association. If visitors trust your business, they are much more likely to convert.
Customer testimonials are especially powerful endorsements when they appear on your pages. Visitors want to see how people similar to them have succeeded — they want to relate to these people. When gathering testimonials to post, keep these tips in mind:
Make sure they are relevant to your audience.

Place them on the page in a way that compliments, not overpowers the call-to-action buttons.

Consider using video testimonials to make them more visually appealing and engaging.
13. Split Test for Optimal Results
Split testing is one of the best ways to know exactly how your landing pages are performing. With split testing, you create two or more versions of the page — using different images, copy or audiences — to see which resonates more with your leads. Then, you review the data, make the necessary tweaks and eliminate the pages that don't convert to focus more of your marketing budget on those that do. Split testing is an excellent way to fine-tune and dial in exactly what works on your lead capture pages.
---
---