What's Inside This Landing Page Blueprint?
Getting Started With Landing Pages
Before you can dive into creating, launching and optimizing your own landing pages, it's important to first select the right page builder for your company's specific needs. Here's what you need to know.

Types of Landing Pages Throughout the Customer Lifecycle
As you nurture your leads and customers through the customer lifecycle, you'll use different types of landing pages to achieve specific goals. Here's a breakdown of which pages work best for each stage.

Strategies for Creating High-Converting Landing Pages
Each component of your landing page plays a unique part in making a strong first impression, retaining attention, and closing the deal on your offer. To create landing pages that convert, try these copy and design strategies.

Landing Page Personalization
Now that you've learned the strategies for high converting pages, here's how to develop offers and personalization that speak directly to your audience.

Optimizing Your Landing Pages Over Time
Once your landing pages launch, your job isn't over. Continuously optimize them based on tracking data and split testing results. Here's how.

---
Introduction
What Are Landing Pages?
Landing pages are stand-alone web pages designed to build your brand's reputation and spur a specific audience to take a specific action. Unlike your website homepage — which presents the same information to everyone regardless of their interests or intent with your brand — landing pages are strategically created to attract and convert specific segments of your leads and customers. They also serve varying purposes throughout the customer lifecycle, such as capturing new lead information and encouraging purchases.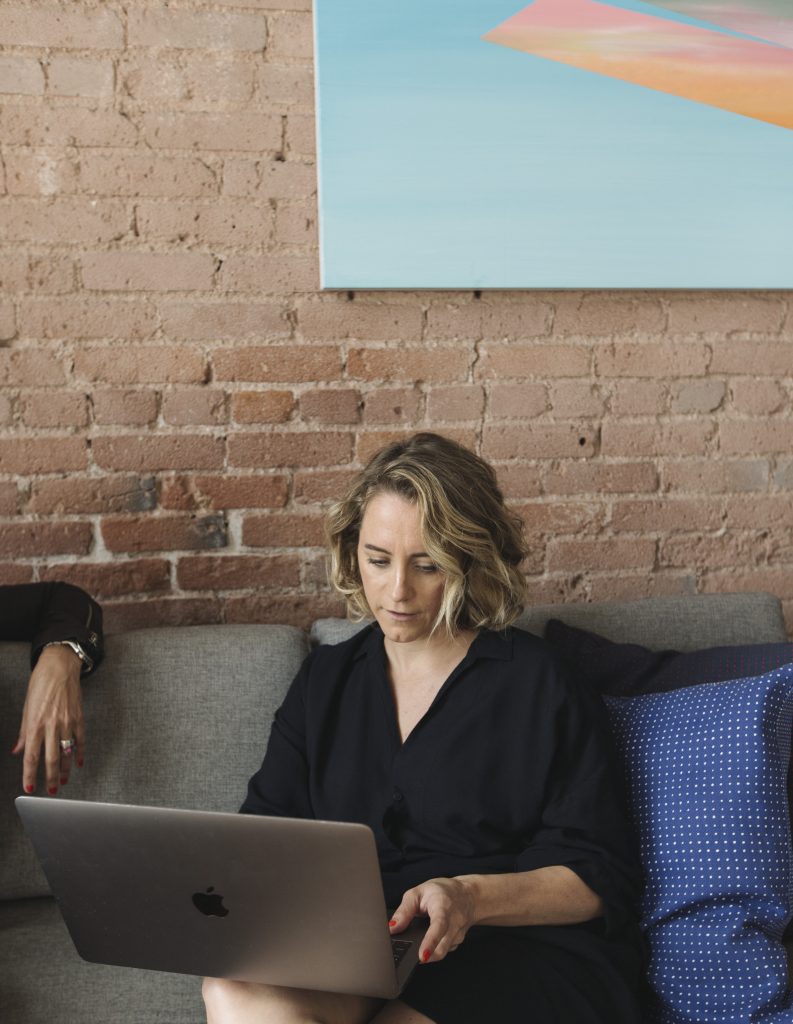 The Benefits of Landing Pages
Landing pages come with several benefits, including:
Better Targeting Your Audience
Instead of targeting all your web visitors with a single one-size-fits-all message, landing pages allow you to reach specific audiences with hyper-targeted messages. Because your product likely solves a variety of pain points and serves a variety of audiences, you can create a page with content that addresses each individually so that your intended audience can relate and quickly understand how your product will solve their problems.
Increasing Conversions
By providing leads and customers with these highly personalized experiences throughout the customer lifecycle, you're showing them that you understand them and that your company has what they're looking for. This ultimately can increase your chances of achieving your landing page conversion goals.
For example, in the early stages of the lifecycle, your goal might be to earn leads' contact information by getting them to fill out a form in exchange for something valuable that you offer, such as downloadable content or a coupon code. Later on, you'll likely be interested in selling leads on your entry level products, then your main product, then an upsell or cross-sell item. With landing pages, getting the right message in front of the right people at the right time will help you to achieve those conversion goals.
Boosting Your Marketing ROI
Landing pages are quick to create at little-to-no cost — especially if your page builder comes with a marketplace of free-to-use templates. Once published, these pages become digital sales reps that work for you 24/7 and serve leads and customers the personalized information they need to see at their particular stage of the customer lifecycle. By design, your live landing pages will quickly recover the cost of building them and begin to drastically improve your marketing ROI.
Collecting Insightful Data About Your Audience
Your landing pages are a main conduit to getting the data you need to understand your customers. This is because landing pages are typically where you place your forms, which are where you collect information. The information you gather on forms can be related to both demographics, such as gender, age, or occupation, and to the challenges your leads are facing that draw them to your products. Either way, that information goes right from the form into your contact records and becomes the source for understanding your audience segments. This enables you to then provide highly targeted and personalized communications with your leads and customers.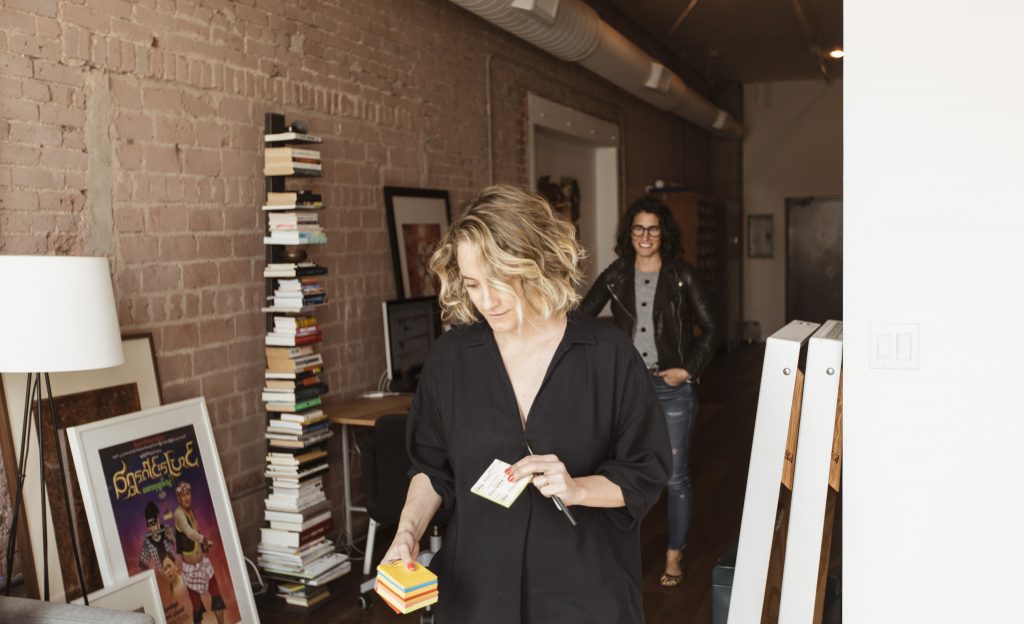 Are Landing Pages Right for You?
Every business with a website can benefit from creating landing pages to attract different types of customers but, if you're on the fence, here are some telltale signs it's time to take the leap:
You have several target audiences who you feel are inadequately addressed on your website homepage.

You offer multiple products or services that need their own sales pages.

Your homepage is overwhelmed with too much information and too many offers.

You are running ads to your site that are strategically written for specific audiences, but they all go to the same broad homepage.

Your marketing campaigns would be better supported by a simple page that's written specifically to meet your campaign goals.
The Goal of This Blueprint
This blueprint will walk you through the basics of what landing pages are and how to create, launch and optimize them to reach each of your company's target audiences.
By the time you've finished reading each of the chapters, you will know how to get started with personalized landing pages, how to improve conversions, which types of pages you should create for different types of leads and customers, and how to improve your pages over time.
---
CHAPTER ONE
Getting Started With Landing Pages
Before you can dive into creating, launching and optimizing your own landing pages, it's important to first select the right page builder for your company's specific needs. With a wide variety of landing page builders on the market — each with different strengths and weaknesses — going into your search with a list of must-have features in mind is essential.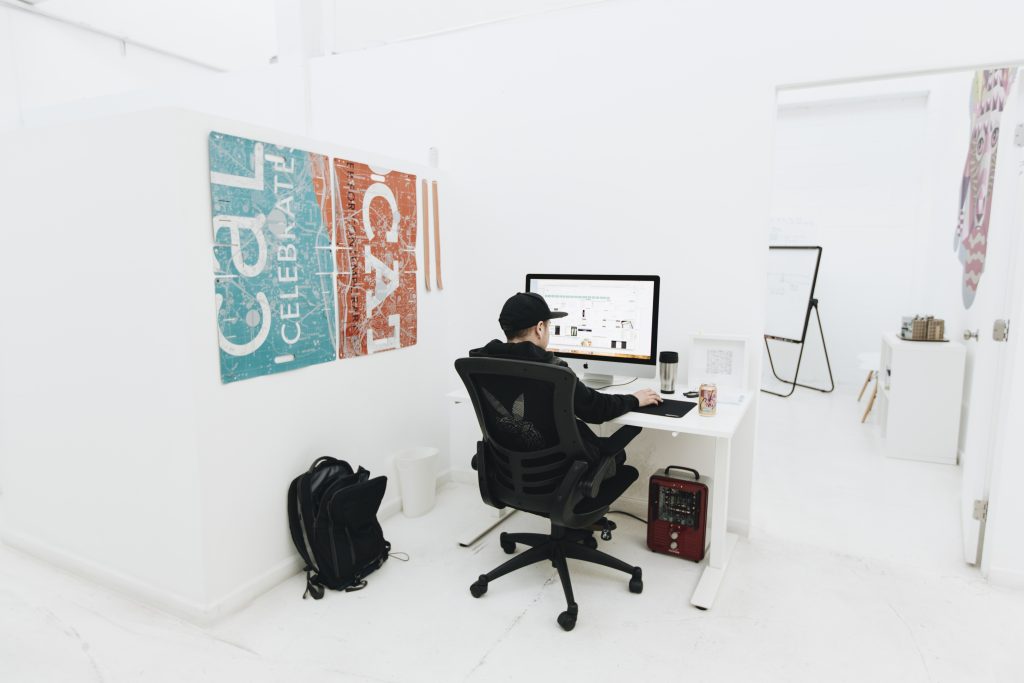 Why Should You Shop With a Feature Wishlist?
The time you pour into building your landing pages is an investment and, as with any investment, you want to make sure your pages hold their value as your needs expand. For example, let's say you're currently creating simple landing pages with an opt-in to your email list, but in the future you want the ability to make sales and process payments through your pages. You would be doing yourself a disservice if you had to switch to a new landing page builder and start from scratch to unlock these ecommerce capabilities. Instead, it's best to carefully select a tool that's equipped to grow with your business's evolving needs.
Factors to Consider When Selecting Your Software

When you're shopping for your landing page builder, picture your business in the present and future. Ask yourself the following questions to get your wheels turning about features you'll need:
What are you hoping to accomplish immediately with your landing pages?

Are you looking for a quick project that you can launch same-day?

Do you want to (and have the budget to) hire a designer or professional web developer to support your landing page creation?

Do you want the ability to track who is visiting your pages and how well each page is performing?

Is it important for your pages to connect with other areas of your business such as your CRM, marketing automation and internal business task automation?

Do you want the ability to sell online through your landing pages?

Do you want the ability to capture lead information through your landing pages?
Picture your business weeks, months and years in the future. Do your answers to the questions above change? If so, leave room for your anticipated growth when selecting your page builder.

Choose Your Must-Have Features
You know your business and its needs better than anyone so, after assessing your needs with the questions above, run through these features one by one and mark each as "not necessary," "want in the future," or "must-have."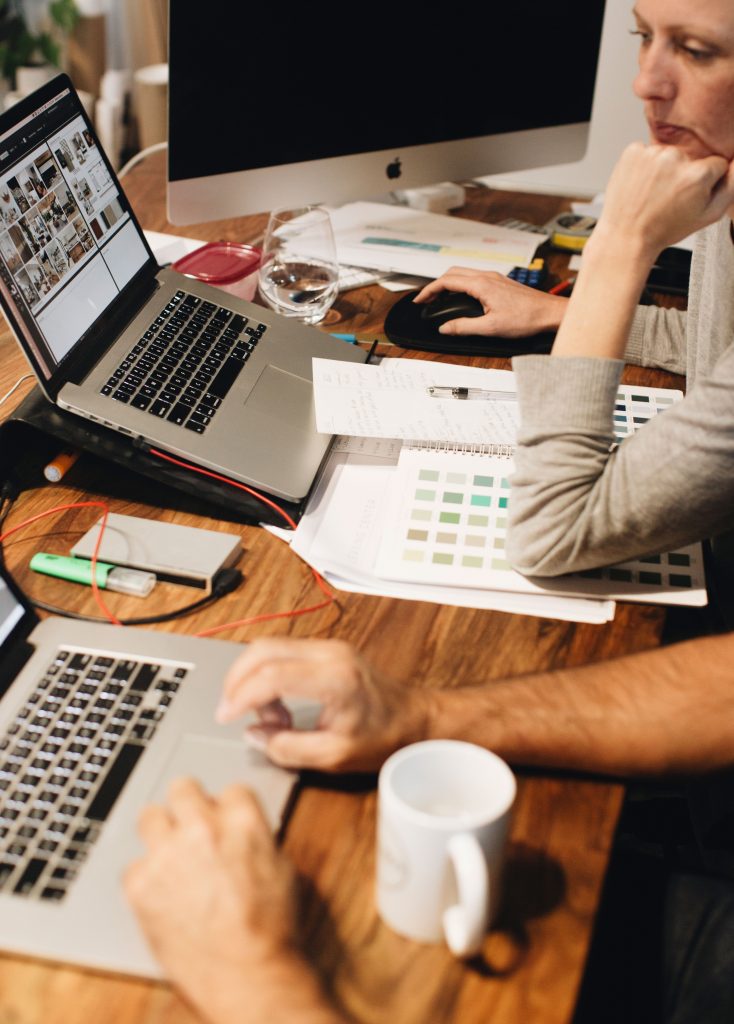 Customizable Landing Page Templates
Designing your landing pages from scratch can be time-consuming and expensive if you're not already an experienced web developer. For many, having the option to choose from a marketplace of customizable landing page templates makes the difference between having the resources to expand their online presence and not.
When looking at page builders' templates, the word "customizable" is key. If the templates aren't flexible with design and format, they could end up confining your business to generic pages you don't actually want. If you're able to adjust various page elements, such as colors, fonts and images, you likely won't run into roadblocks with customization.
Mobile Responsiveness
According to research by Statista, more than half of all the world's website traffic since 2017 is from mobile devices. To keep your company's landing pages competitive, you'll likely want them to be mobile responsive — that is, you'll want your page to automatically resize down to dimensions that look good and function properly on mobile phones, tablets and any size desktop screen.
Forms
The forms you include on your landing pages are the way you capture information about your leads and customers' behaviors and purchases, so it's important that they integrate seamlessly with your CRM so you can capture the data. Because these forms directly impact a page's chances of converting leads and customers,  the opportunity to customize form fields depending on each page's unique purpose should be a priority.
There are generally two main types of forms you'll want to look for:
 Web forms: These are the standard forms that are embedded within the body of a page. They can be used for capturing opt-ins or, if your landing page builder has ecommerce functionalities, they can also serve as order forms.

Pop-up forms: These attention-grabbing forms can pop up after a certain amount of time or as visitors are about to leave the page. Similar to web forms, pop-up forms can also be used for capturing opt-ins or orders.
Page Tracking
If your landing pages are live without tracking, you're missing out on insightful data about your leads and customers' activity with your business. Page builders with built in tracking scripts and UTM tracking capabilities will equip you with the behavioral data you need to understand how effective your pages are.
Split Testing
No matter how great your landing pages are, there's always room for improvement. A sure way to be certain you're always optimizing your pages over time is to have split testing built in to your landing page builder. This will allow you to test individual elements of your pages against each other to figure out which copy and design elements are most compelling for your audience.
Integrated Landing Pages
When your landing pages are connected with every other aspect of your business, you open the door to a new level of trackability. Every move leads and customers make within your business — whether it's a click on your page, a purchase of your product, an open of your email, or a call to your team — is not only recorded but also stored in the same data bank. Ultimately, having your data all in one place means that it's more comprehensive and accurate, leading to smarter and faster business decisions.
Without integrated landing pages, the valuable data you collect from your landing page activity will remain siloed in the page builder itself unless you manually install tracking scripts on every individual page. What you really want is for every move made within your landing pages to update leads and customers' contact records in your CRM. This not only keeps your customer data organized, but it enables your automation to respond to contacts' actions on your pages.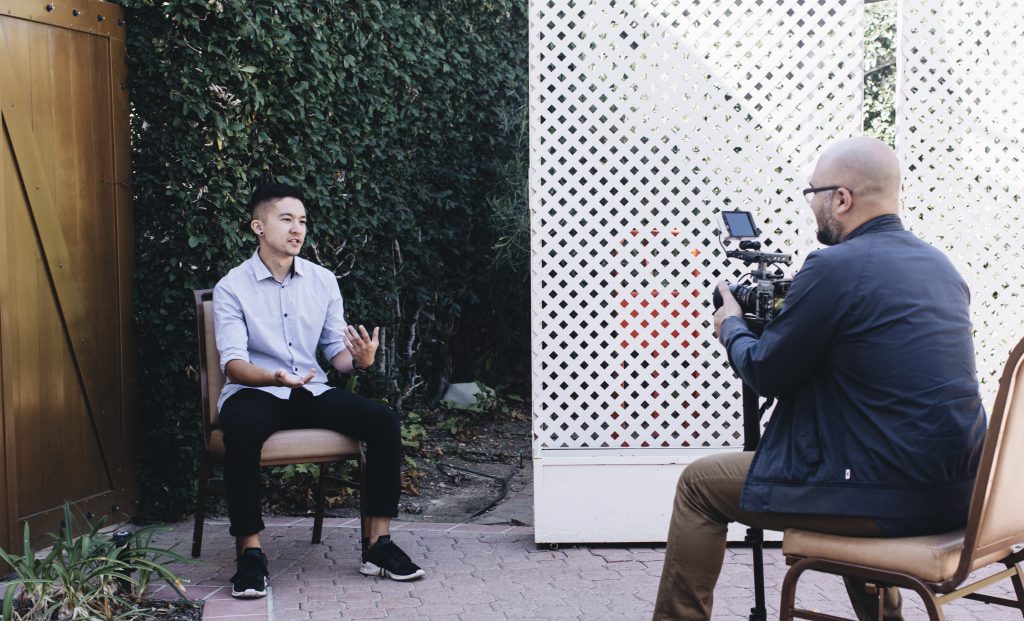 The Ability to Integrate With Other Tools
If your landing page creator isn't natively integrated with other tools and/or has a limited feature set, it's important to correct that. If you think you'll need to integrate with outside software such as a CRM, automation tool or ecommerce platform, make sure that the landing page builder is able to do so.
CHAPTER TWO

Types of Landing Pages Throughout the Customer Lifecycle
If you're following the customer lifecycle model for attracting leads, nurturing them into customers, and developing lasting referral relationships with them, then you have an entire customer lifecycle funnel dedicated to each of your segments.
Your landing pages play a role at each stage. The way you position your message and the type of imagery you use on your landing pages should jive with those of your other channels throughout your funnel for that segment. And the calls to action on each page should relate to the goal of the page — their purpose is to move the customer along to the next stage of the lifecycle. Your landing pages are one touch point — albeit an integral touch point — in your ongoing relationships with leads and customers.
You'll use different types of landing pages at each stage of the lifecycle in order to achieve their specific purposes. Let's dive into the different types of pages that reflect the customer's lifecycle.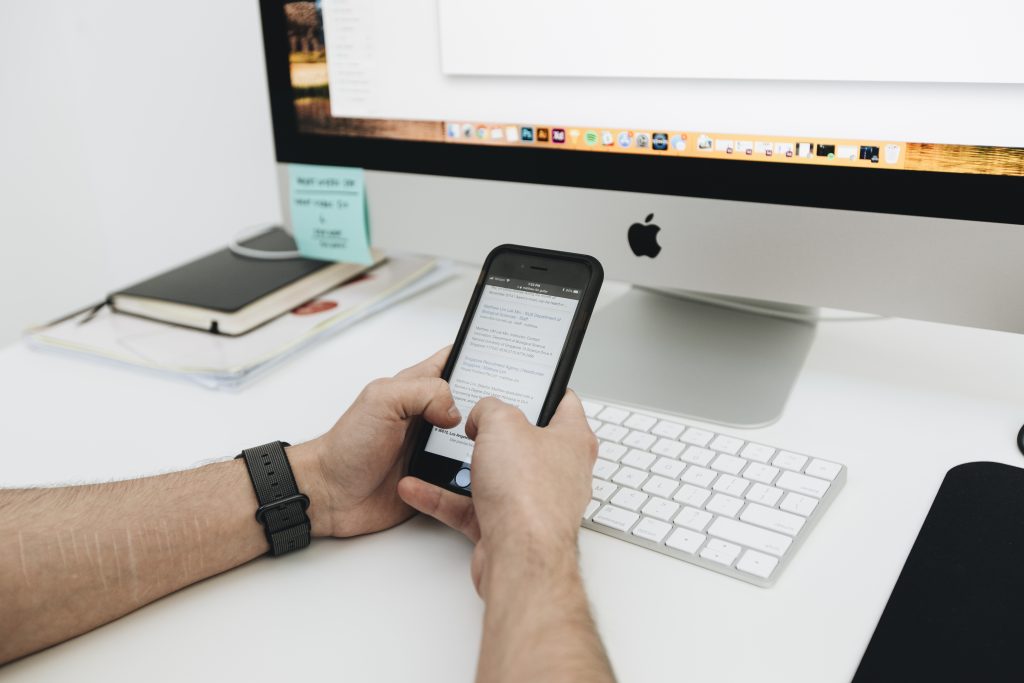 Attract Stage Landing Pages
This phase is all about making an initial connection with new leads by introducing them to your product or service and, ideally, gaining their email address or social media handles so you can stay in touch.
A proven way to accomplish this is by offering something of high value for free. For example, a personal trainer might offer a free trial training session. The landing pages you'll use in this stage should facilitate the initial introduction and exchange of information.
Opt-in Pages
These pages are where you "sell" your free offer to leads in exchange for their contact information. You simply add a form to the page to capture leads' name and email address, then when they opt in for your offer, they get added to your CRM so you can keep in touch with them in the future. For example, if you're a trainer, you'd have one opt-in page promoting a free trial training session targeted for those interested in weight loss and one promoting the same free trial for those interested in strength training.
You'll differentiate the two by speaking to each audience's main pain points clearly in your headline, hero image and every other element of the page.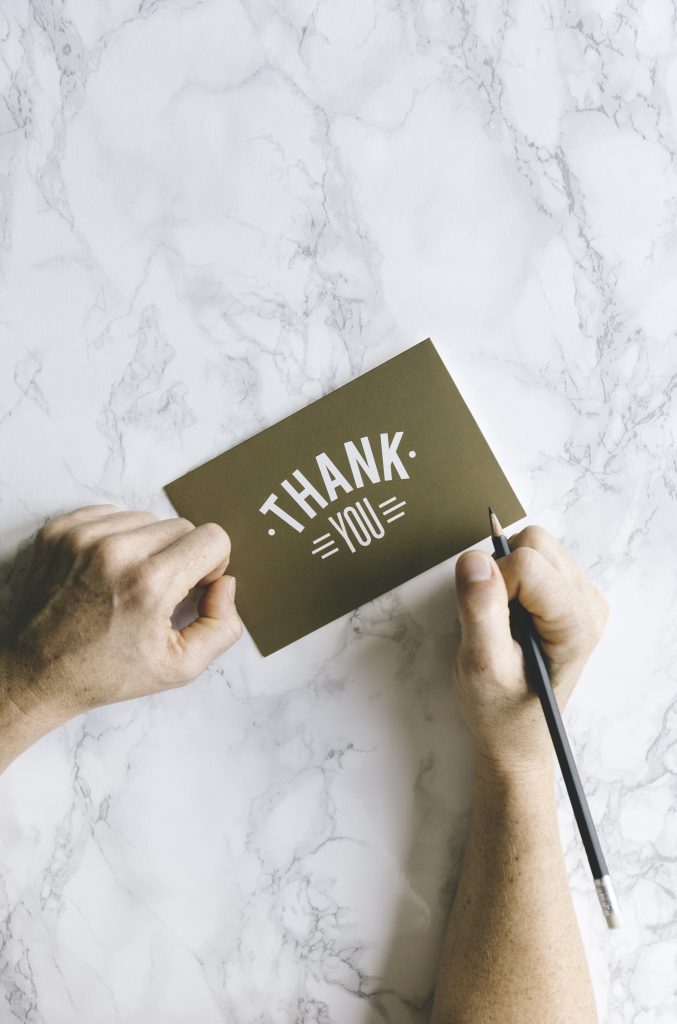 Thank You Pages
Once someone enters their information into the form on your opt-in page, a thank you page should automatically display. But the page shouldn't simply say "thank you" and confirm the opt-in; it should provide even more value so the new leads are reassured in their decision to enter their information on the previous page.
The additional value you provide could come in the form of links to articles or videos on your blog that relate to each segment. For the weight loss segment, you might provide a video about at-home beginner exercises; for the strength training segment, you might provide a video about foam rolling techniques to alleviate sore muscles.
Convert Stage Landing Pages
At this stage, your leads are familiar with your company and have participated in your free trial or downloaded a free piece of valuable content from you. That means they've begun to realize the ways you or your products and services can be of use to them.
The goal of this stage is to sell your core product so your leads become paying customers. You might start with offering an entry-level product before proposing your core product, depending on your price points and business type. Because you're asking people to pay and make a higher level of commitment at this stage, your landing pages should thoroughly explain the value of your offer and instill trust in you, your product and the payment security level of your page.

Sales Pages
Sales pages are the most common use of a landing page, and many of the tips in this blueprint are focused around them. Similar to your opt-in pages from the Attract stage, your sales pages should speak specifically to each audience's pain points and address why your product or service is the solution.
Your page should thoroughly list the benefits of your product or service, explicitly share the outcomes your leads will achieve from it, and use testimonials, reviews or other third-party social proof to back up your claims. All of the content should relate back to the people in your segment — their common concerns, objections and fears as well as their main interests. It should also remain highly specific solely about the program you're selling.
Order Pages and Forms
When leads click on your CTA button on your sales page, they're taken to an order page where they'll fill in their payment information, shipping address, email address and any other required information.
These pages should remain consistent with your sales page — the name of the program, the price you stated, the shipping and return policies you noted should all be reflected here to confirm to the buyer that you're following through on what your sales page promised.
Your order page serves one purpose: to capture the order. Therefore, like all other landing pages, it should remove all other distractions and information. The most successful order pages simply consist of a headline, order form and "purchase" button.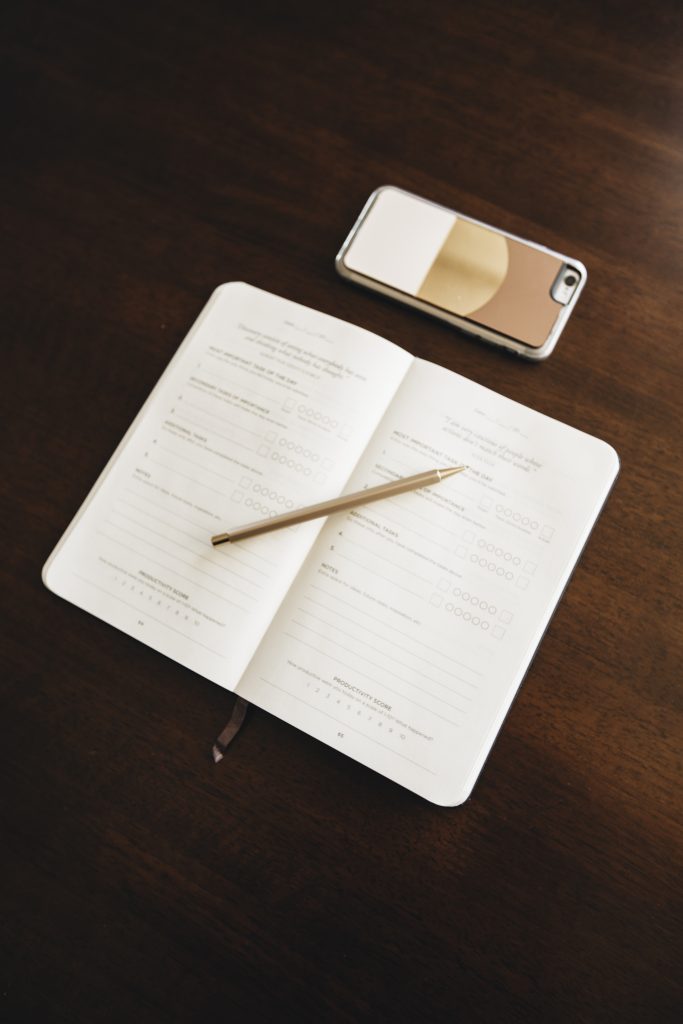 Fulfill Stage Landing Pages
After your new customers buy your product or service, your goal is to get them to use it and find value in it.
During this stage, you might invite your new customers to your Facebook Community so they can collaborate or gain support from others you serve. You might call or text your new customers to welcome them and learn about their specific interests related to your product or service.
There are also a variety of landing pages you might use at this stage to support and encourage your customers in using your product or service.
Training or Content Page
If you run an educational membership site or sell a more advanced product that requires onboarding or training, you might send your new customers to a tutorial page or a page to schedule a one-on-one onboarding webinar with your team.
Even if you don't have a membership site, you might want to create a landing page for the specific purpose of providing bonus content for your new customers that will support their use of your product or service.
For example, the personal trainer might send new weight loss clients to a landing page with resources and videos about home stretches to keep them from getting too sore or to support their flexibility which, in turn, supports the benefit they get from the training sessions. The clients who are interested in strength training might be directed to a landing page dedicated to how to support their exercise regimen with a diet rich in protein; the page might include recipes or your recommendations for the best protein shakes and snacks.
Either way, your overall messaging, imagery and content should follow suit with those from the previous pages in your customer lifecycle.
Survey Page
Because the goal of the Fulfill stage is to encourage your customers' satisfaction with your product or service, it's common to request that they fill out a survey to share feedback. You can use their responses to follow up on any needs or dissatisfaction that is revealed as well as to further segment your audience to ensure you're meeting their specific interests.
Typically, you'd send an email with a link to a landing page that houses your survey. The survey is essentially a form placed on a landing page. It's important that customers understand that you're asking these questions because you care about their satisfaction and want to improve your products and services to meet their needs in the best ways possible. Other than reiterating your "why" and your value proposition, this page should be kept simply focused on your survey form fields.
To keep your survey pages targeted to your customer segments, you might consider multiple surveys with questions relevant to each audience.
Delight Stage Landing Pages
At this stage, your customers have been using your product or service and are committed to it. They may be ready for add-ons or complementary products and services that enhance their experience or support their results even further.
During this stage, your goal is to keep your customers engaged with your brand by offering them upsell or cross-sell products or services as well as events or exclusive loyalty programs.
Your pages at this stage should focus on each specific item you're selling and the benefits for each specific audience segment.
Upsell Sales Page and Order Page
Similar to your sales pages in the Convert stage, your sales pages in the Delight stage should fully explain the value of the upsell in terms of the outcomes the customer will achieve from it. Because upsells require an additional financial investment — and in some cases, a significantly higher investment than your core product — it's critical that you reiterate to customers the value they've received from you so far and the reasons you believe the upsell product is right for them.
The page should provide a detailed list of benefits of the product or service, testimonials or other third-party backup, and answer the common questions you receive.
Returning to the personal trainer example, the upsell at this stage might be an annual personal training membership. Just like in previous stages, you'll have a separate upsell sales page for each segment of your audience. Both will highlight the value of consistency in exercise, but one will be in the context of weight loss maintenance and the other will be positioned as strength achievement. You'll likely show before and after photos of clients relevant to each audience, as well as testimonial quotes that each audience can identify with.
Similar to the Convert stage, you'll have an order page for your upsell product that consists solely of the form and reiterates the basics such as the name of the product and your key policies.

Event Page
Delight stage offers often involve inviting clients to an in-person event, such as a community lecture, networking meetup, conference or a launch event for a new product.
These landing pages will be similar to your other pages but the product you're selling is an event, so your value statements are meant to entice the customers to show up. You'll likely include specific event details such as maps and locations, images of the event venue or city, and information on the event speakers.
The personal trainer might invite clients to a local wellness lecture: one by a nutritionist focused on healthy eating for the weight loss group and one by an orthopedist who treats athletes and talks about avoiding common injuries. Of course, your landing pages here will be unique for each topic and audience, but both will reiterate the value of this added information for their workout goals.
You also might want to segment your event pages even further based on your customers' locations. If you're having a meetup in both Sydney and Melbourne, you can use the address data in your customers' contact record (which they provided when they purchased your product in the Convert stage) to set conditions to ensure you're inviting the customers to the event near their homes. Your landing pages, likewise, will only include information for one location.
Refer Stage Landing Pages
The last stage of the customer lifecycle, the Refer stage is where you encourage your satisfied, loyal customers to spread the word about you to their friends and family.
The goal of this stage is to garner referrals, so your related pages should be focused on the benefits your customers and their referred friends will receive by referring and purchasing. The pages should also remind your customers of your value and all the progress and success they've achieved with you so far, making it natural for them to want to share that with their loved ones.
Referral Sales Page
Referral programs often involve providing a unique referral link to your customers via email and encouraging them to share it. That link will take the referred friend to your sales page — often the same sales page you used in your Convert stage.
If you're using dynamic content in ONTRAPORT Pages, you can add a unique welcome message that shows up only to those who are coming to the sales page from a referral link. It could say something such as, "Welcome, friend! We're glad [your friend] told you about us. Purchase today, and you'll each get $10 off."
Referral Tracking Page
If you have a partner program in place, you can also have a landing page dedicated to displaying each person's referrals. It can show the names of the people they've referred who ended up purchasing as well as the bonus they've received for each.
This page should reiterate what your partners are getting by participating in your referral program, provide easy access to their referral code so they can keep referring others, and include resources that support them in making referrals, such as pre-made social media posts or ads they can place on their websites.
Again, the goal of this page and this stage is to gain referrals, so this page should be focused solely on that. Refrain from selling other products, seeking feedback or including other distractions.
There are many types of landing pages you can use at each stage of the customer lifecycle. What's important is to remember the purpose of the stage and to tailor a page for each of your audience segments to increase your chances of achieving your goals.
Strategies for Creating High-Converting Landing Pages
Landing pages are your opportunity to build your brand's reputation and move visitors to the next step of your customer lifecycle. The copy and design you include on your page elements work together to support those objectives.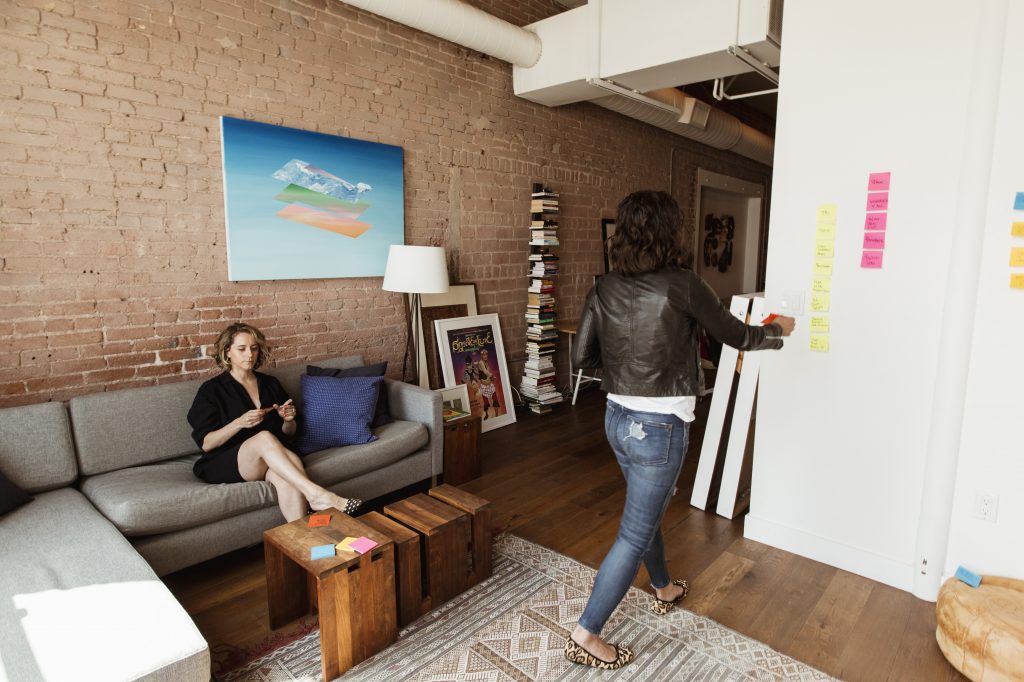 Most landing pages consist of a headline and supporting subhead, an offer, benefit statements, a form, images or media, social proof and a call to action.
Each component, although working towards the same goal, plays a unique part in making a strong first impression, retaining attention, and closing the deal on your offer. To create landing pages that successfully convert visitors into leads or leads into customers, try these strategies for crafting each piece of your landing page copy and design.
Headlines
Headlines are the first thing people read when visiting your landing page, so they need to clearly summarize its value and content.
For example, let's say you offer a program that teaches users how to speak Spanish. If visitors came across a page with the headline "Learn to Speak Spanish With a 30 Minute Lesson Every Day," but they were looking for a website that would translate English into Spanish, they would immediately know not to click on it. The headline clearly showed that this page wasn't what they were looking for. The goal of the headline should not be to get all visitors to click. If the headline reads "English to Spanish, Fast," you might get a lot of clicks, but the clickbait nature of your headline will waste lots of visitors' time and make your bounce rate skyrocket.
While the more descriptive headline might send some people away, it's important to remember that's what you want. In order to make sure your headline attracts only your right-match visitors, it should spell out exactly what your page is for. To put it simply, your headline should explain:
What your offer is

(lessons everyday)

What your offer does

(helps you speak Spanish)

Why your offer is valuable

(only 30 minutes)

Headline Formulas That Convert
Although headlines will need different tactics depending on your product and the page, below are a few proven headline strategies that work across industries.
Show your value: This headline highlights your unique approach to the problem visitors have and why your approach is valuable. 

Example: Rote Memorization Doesn't Work — Learn Spanish Fast Using Interactive Lessons With Native Speakers

List something: This headline shows that your offer is clear and easy to use. You might list tips, tricks, strategies, or anything else that your landing page offers. 

Example: Try These Three Tricks to Learn Spanish Fast

Make a promise that you can keep: Making a promise with your headline piques readers' interest about whether you can actually fulfill this promise, prompting them read on and begin forming their opinion. 

Example: Have a Conversation in Spanish in One Month With Just 30 Minutes of Practice a Day

Show the path: This headline outlines the path of getting from point A to point B. 

Example: Go From Beginner to Advanced With These Spanish Speaking Lessons

Use a testimonial: This headline uses your customers' own words to share your 

value. Example: "In One Month I Was Ready to Have Dinner With My New Spanish Family — While Speaking Spanish!"

Make a comparison: This headline is used when you know you have popular competitors that your visitors might know of and/or be considering. 

Example: Don't Waste Your Money on Expensive Workbooks — Try Our Proven Method to Learn Spanish Fast!

Highlight their pain points: This headline will expose the problem or difficulty that they're likely encountering. 

Example: It's Hard to Find Time to Learn a New Language. That's Why We Only Ask for 30 Minutes a Day to Start Speaking Spanish In Weeks!
Subheads
While headlines capture visitors' initial attention, subheads keep it. Subheads are great ways to reinforce your headline and provide extra information about your offer and, because they're typically the second thing people read, they need to both support your headline and entice your visitors to keep looking at the page.
There are a few tactics you can follow to create a good subhead but, whichever you choose, it should align well with the headline.
Highlight the value: Highlighting exactly how valuable your offer is can entice visitors to continue reading further down your page. One way you can do this is by including testimonials where your company's fans rave about your value.

Describe what they'll get: Using the subhead to tell visitors exactly what they'll get will help them more quickly decide if they want to stay on your page or not. Aside from the value, this tactic might also include descriptive language about your product, how it works, or how the visitor will get it (i.e., download, email, free shipping, etc.).

Tell them what you want them to do:

This is a great tactic for reinforcing your call to action. If your call to action is very specific or needs explaining, the subhead is a great way to introduce it. This is also a good way to drive conversions because it keeps the call to action at the forefront throughout the visitors experience on your page.
Whatever strategy you decide to go with, try following these tips to maximize the effectiveness of your headlines and subheads.
Keep them short and sweet. Get right to the point.

Be persuasive. You have to convince visitors they'll benefit from what you're offering.

Focus on one thing, and keep it relevant to your offer.

Be creative. A unique headline and subhead will help your landing page stand out and gain attention. 
Body Content
The body of your landing page should start and support the conversation that you want your clients to have about your product. In order to write conversion-driving copy, you need to know exactly what you want your clients to feel, think and do when on your page. Ask yourself the following questions before writing your page's body copy:
How do you want your readers to feel when visiting your page?

What do you want them to think about?

What actions do you want them to take on your landing page?
The body copy of your landing page needs to provide details and benefits of your offer, direct visitors to your page's call to action, and ultimately convince them to convert. Once you begin focusing your copy around your customers' specific needs, copywriting will become much easier.
Why Your Audience Should Care
There's a reason you created your product or service — tell your visitors what that is. Your reason most likely relates to your desire to solve a problem, relieve a common pain point, or fulfill a need. People can relate to that; in fact, they probably came to your page because they're looking for it. Be clear about how your product or service will serve your visitors and what their life will be like after they use it.
Sharing the benefits of your product or service speaks directly to your visitors and hints at the mission and purpose of your business; it shows that there's a human behind the screen, not just a money-seeking company. That's what people relate to, and that's what builds trust and lasting relationships.
Build Trust
Message Match
Your landing page visitors clicked on an ad or email because they were interested in the promise it made. When that click lands them on your landing page, it should show them what they expect to see with similar images and a familiar tone throughout the copy. This is called message matching.
Matching your messaging across all channels, particularly those that connect, such as an ad and a landing page, confirms for the visitor that they've reached the right page, and it shows them that you fulfill your promises. It reiterates that you are neither tricking them with click-bait headlines nor out to squeeze them into buying something they don't want.
Continuity and Congruence
Your design and copy should be congruent. They should tell a story in tandem. When everything relates, your visitors can more quickly understand your point and comprehend your business as an authority on the topic — which builds their trust in you. If your copy and images don't play off one another and are going off on tangents, your reader gets lost and confused — which makes them think your brand and product must be imperfect, too.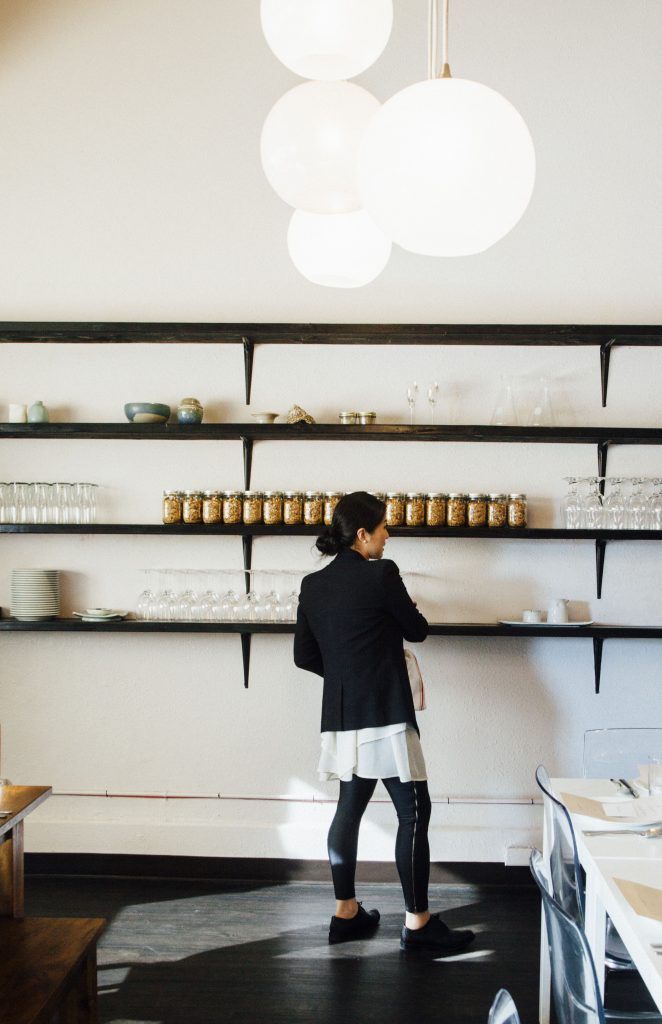 Testimonials and Social Proof
Including testimonials and social proof within the body of your landing pages is also a great way to build trust with your visitors; people trust other people more than they trust a company or salesperson. Showing third party testimonials about your company's products and services validates the claims you make on your page.
Testimonials are powerful endorsements when they appear on landing pages. Visitors want to see how other people like them succeeded — they want to be able to really relate to these people and think, "That guy was just like me and now he's a success. I can do that too!"
Tips for using social proof on landing pages:
Include a short yet convincing testimonial that showcases your company's value.

Choose customer testimonials that will appeal to the audience you're targeting. If a specific landing page is meant for younger people, then use a young person as your testimonial.

If you work with any recognizable companies, include their logos. It builds trust by association and increases conversions.

If your company has helped or serves a large number of people, consider putting that number on your landing page.

Use badges or certifications to represent awards you've won.

Show the five-star reviews your company has gotten from Yelp, Google or other popular review sites.
FAQ
Even after reading your whole page, your visitors might still have some lingering questions or might still be on the fence about following through on your call to action. An FAQ section serves to answer the questions you expect them to ask at this point. This shows them that you're looking out for them, want to help them, and you're not hiding anything. It also resolves any unknowns that would inhibit the visitor from taking action. All of these things provide assurance to your visitors that they're making the right choice to purchase from you.
When creating your FAQ, put yourself in your customer's shoes and think about what they would want to know. They may be wondering:
Is this product/service really right for me?

Is this really high-quality?

What is the return policy if I'm not satisfied?

Is there a guarantee?

What is the shipping process and cost?

Is there a customer support team I can call if needed?
Guarantee
Similar to your FAQ, a guarantee serves to quell your visitors' fears or concerns about purchasing. By simply stating that you'll make it right if they don't feel you fulfilled your promise, you're expressing your confidence in your product. This subtly alludes to the mission-oriented content you featured earlier on the page and reiterates that you're here to support them, not trick them or merely make money off of them.
The guarantee also serves to assure visitors that their decision isn't going to be regrettable. That knowledge alone is often enough to encourage someone to purchase.
Your guarantee is also a good opportunity to explain your refund and cancellation policy.
Sales Elements on Landing Pages

Call to Action
The call to action, or CTA, is where your visitors convert — the most important job of a landing page. All the elements on your landing page must be strategically aimed at sending visitors to your CTA, which you'll describe in copy but also typically portray in a button that you want the visitor to click. Your CTA will likely differ depending on what type of landing page you're using. Generally, sales landing pages will include a CTA button to link users to the next page where they can make a purchase. A lead generation landing page will likely feature a form where visitors enter their contact information.
Whatever your CTA is, you want to make sure it's simple, clear and friendly. A good example of a friendly CTA for a sales page would be, "Give us a try now!" This CTA isn't forcing them to buy from you or telling them why they're making a mistake if they don't. It's just prompting them to act on all of the information they've already been given. For an event page, you might say, "Join us" or "Grab your tickets here" to slightly nudge them to buy their tickets. Here are some tips for writing CTAs for your sales and opt-in pages:
Tips for enticing CTA buttons for sales landing pages:
Make them big and easy to find. Above all, you want people's eyes to land on the headline and the CTA.

Place them above the fold — the whole point of your page is to get people to click your CTA, so don't make them hunt for it.

If your landing page is longer (it depends on the context of your product or service), make sure you include multiple CTAs so the visitor can convert from anywhere on the page. If you do this, make sure the CTAs are all the same.

While there's no one color that's proven to be best, choose a color for your CTA that is distinctively different than the color scheme of your page. For example, if your landing page features a lot of blue, then choose a contrasting color such as orange or red for your button.
Tips for enticing CTA forms for lead generation landing pages:
Include as few fields as possible. If you only need your visitors' name and email address, don't include mandatory fields asking for their website or company name — you risk scaring them off.

Make sure your forms are mobile-responsive so people can view and fill them out from their phones.

Place the form on the right side of your landing page — it converts much better there than on the left side of the page.

Don't use boring text on your CTA buttons. Try replacing weak verbs such as "Submit" with an actionable phrase like "Send me my free PDF!"
Secure Payment
Buying online is commonplace these days, but that doesn't mean everyone feels comfortable entering their credit card information on just any site. By the time your visitor has reached your order page or form, you've hopefully impressed your trustworthiness upon them enough to encourage them to follow through, but you should provide further assurance by displaying trust seals and security certifications.
This shows your customers that you're watching out for their best interests regarding their payment. It verifies to customers that your site is legitimate, and their data will be protected.
The most-trusted seals are Norton Secured, McAfee Secure, Verisign and Paypal Verified. You may also want to include your SSL certificate logo to reiterate to customers that their credit card information will be safely encrypted and transmitted to eliminate security risks.
Keep in mind, if you're using ONTRAPORT Pages to build your order page, your order form is already secure so you won't need to worry about finding an SSL certificate provider. To improve conversions, try using the seal associated with your payment gateway provider or a custom seal that you create to reflect your money-back or satisfaction guarantee.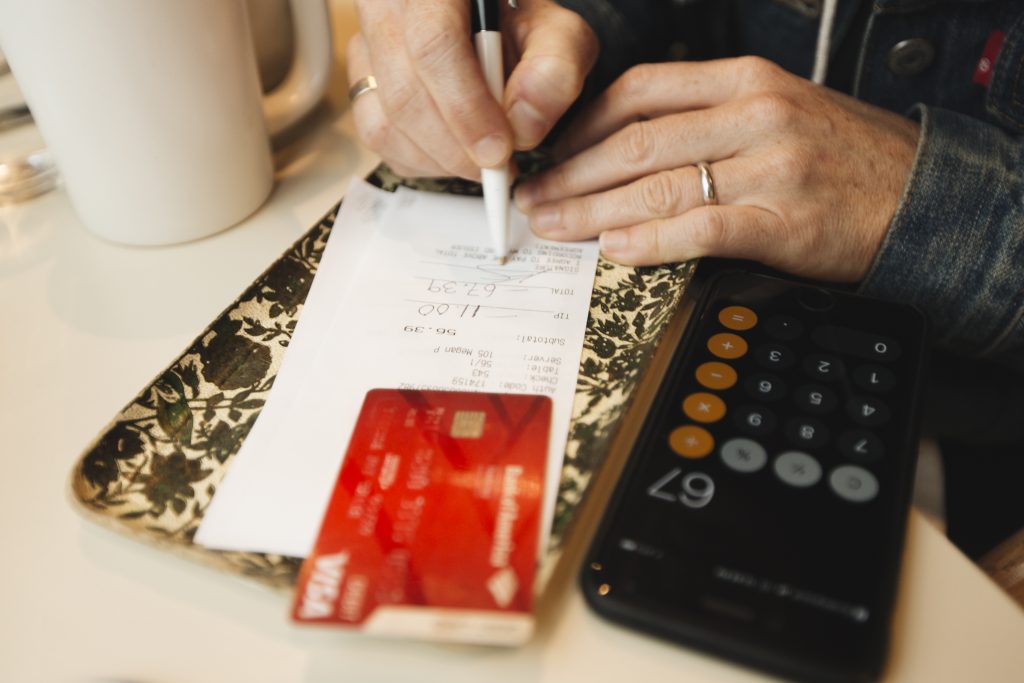 Checkout
Your visitors are already slightly insecure about entering their credit card info, so don't make it harder on them by making the checkout process cumbersome or confusing. One misstep and the trust you've built could be gone — and your customer will be quick to close the tab and move on.
Your order page or form should be very simple and clean; don't clutter it with unnecessary copy or outbound links that can distract buyers and deter them from completing the purchase. Keep your number of form fields to a minimum so as not to deter them from filling them out or make them question why you would need so much information from them — which can raise red flags in the trust department.
Similarly, the level of clarity within the descriptors for your form fields matters. For example, if you're accepting payments in U.S. dollars, make sure it clearly says that in the price field. If you're offering a subscription service, clearly explain whether the payment amount is per month or per year.
Be sure you don't introduce any surprises at this stage. There's nothing like getting to an order page and then finding out shipping isn't really free or that the cost of the product is different than what you displayed on your sales page. Make sure you maintain continuity during the order process as you did on the pages leading up to it.
Visual Elements on Landing Pages

Clean Above-the-Fold Design
If visitors come to your page and feel overwhelmed by too many colors, images or content that's not aligned or sized appropriately, they'll bail. It's important that your content, especially above the fold — the content that's shown within the parameters of the screen upon visiting, before the visitor scrolls down — is easy to grasp and easy on the eyes.
Also, keep the navigation labels at the top of your page to a minimum — or don't use them at all. Your landing page should be focused on one product. Including navigation to explore other products or parts of your website is only a distraction that takes away from your goal. It also can cause confusion for your visitors, which leads to distrust.
Keeping your page design clean is not only important for keeping your visitors on the page, but it goes a long way toward expressing that you're a trustworthy, professional brand.
Images
Including high-quality images on your landing pages is an excellent way to engage visitors and keep them from quickly leaving your page. A captivating image can take your landing page from good to great. Here are some basic image components you can consider including in your landing page.
Captions: Images that are used just as backgrounds might not be appropriate for caption, but testimonial images and product images are often a good place to include more information about what's pictured and use keywords that can help improve your page's SEO. Often, people who don't want to read your body copy will instead scan the page to look for images and read the captions, so making sure the captions reflect the page content is imperative.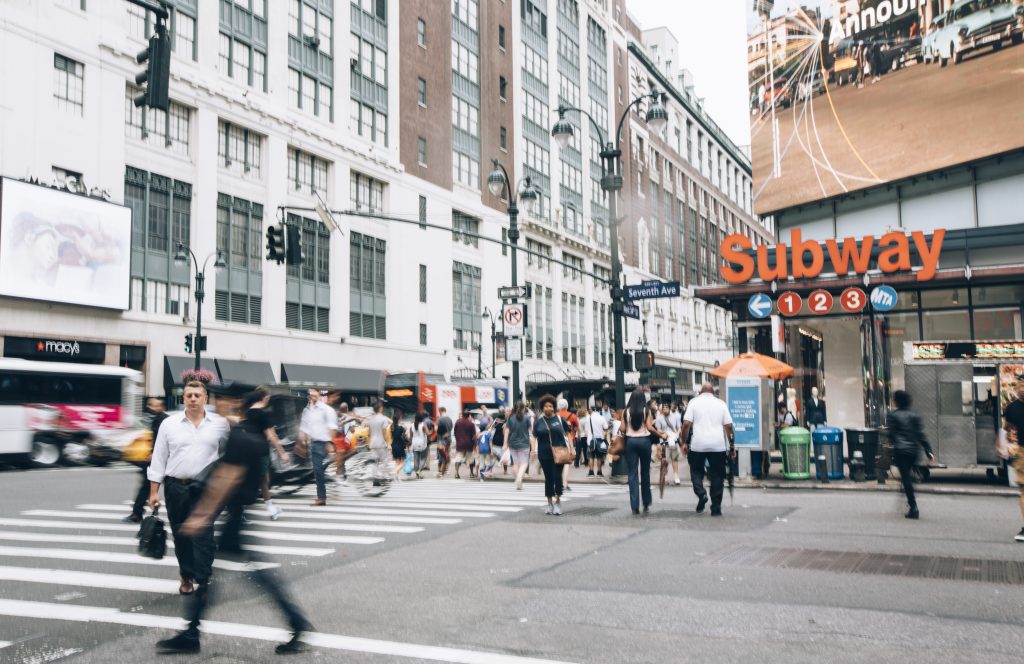 File name: If your page has images, it also has file names. Although most visitors won't notice the file name which appears in the URL if your image is clicked, it's still important to your site's SEO and is an easy way to boost ranking. When uploading your image, save the file as a name that reflects what's depicted in the image to get the most SEO optimization from your images.
Original content: Using original images and media is better than stock images because they perform better in SEO ranking. Even if you're not a professional photographer, hiring someone to take photos of your products or investing in a few classes and tools yourself can be worth it for future landing pages.
Alt tags: Although often overlooked, alt tags are another good SEO tool that you can easily add to your images. Using associated keywords, the alt tags will increase ranking and will be used if the images on your site don't load properly, ensuring visitors still understand what should be seen.
Including these components is a great way to maximize your images' potential. Here are a few general tips to follow for the actual image you choose to use:
If possible, show your product being used by real people, in real situations.

Make your images eye-catching. Don't bother adding a photo if it isn't interesting or doesn't add significant value to your landing page.

Don't use stock photos. They make your page look tacky and unprofessional — visitors will immediately leave your page.

If you don't have the resources to hire a professional photographer to take photos of your product, use a standard smartphone to capture the images you need.

Include a product hero image that shows the visitors everything they're getting or what they can expect.

Video
If used correctly, an interesting video can be more impactful than any other element on your landing page. Engaging videos are smart to incorporate on landing pages because they immediately capture your visitors' attention and take very little effort to consume. When combining both text and video options on your landing page, you offer visitors their choice of content medium, which is appealing to more visitors than if you chose just text or just video. Plus, according to research, 81% of businesses use video as a marketing tool, and of those marketers that do use video, 78% say video gives them a good ROI.

Landing Page Personalization
Personalized marketing entails using data about customers' actions — past purchases, clicks on landing pages, and more — to create tailored experiences for each individual. While landing pages by their nature are singularly focused and segmented for each specific audience, personalizing them takes it a step further by speaking to each visitor.

Personalizing Your Landing Pages
If you've ever purchased anything on Amazon, you're used to this type of personalized experience. Every time you return to Amazon you can expect to see images of recommended products front and center, all based on your past purchases. Likewise, if you're a member of a retailer's loyalty program, you've likely seen ads for exclusive members-only sales or discounts when you sign in to shop.
You can do this on your landing pages as well. For example, you can welcome back repeat customers and promote another product they might be interested in based on their last purchase. For those who visited your page before but never purchased, you might provide the final push to buy with a special discount on their first purchase. If you know your page visitor is from Houston and you've got an upcoming event there, you can invite him or her to the event.
This type of personalization also shows your customers that you're listening and anticipating their needs. In the same way you show your friends and family that they matter to you by remembering their favorite foods and calling them on their birthday, storing and leveraging data so you can remember your customers' preferences also shows them that you care. This type of genuine outreach is increasingly important as face-to-face sales and customer service is replaced by online experiences. Ultimately, it leads to a better chance of making a sale and earning repeat sales and referrals.
The ability to personalize landing pages relies on two things:
The information you already have about your customer in your contact database

The information you can assume about your customers based on knowledge of their behavior that you gather through tracking
That means the CRM system you use to store and capture contact data, the system you use for tracking, and the system you use for landing pages need to be synced. Having seamless and automated communication between these systems is what enables dynamic landing page experiences.
If you're an ONTRAPORT user, you've got all this built in and can readily create these personalized landing pages. The conditional blocks feature enables you to show certain content to certain visitors based on conditions you set when you build the page. That allows for things like showing a repeat customer an offer for an upsell while showing a first-time visitor a discount for a first-time purchase — all while keeping the rest of the page the same for both audiences.
There are dozens of ways you can create personalized experiences with your landing pages. Here are just six example usecases you could apply to your business.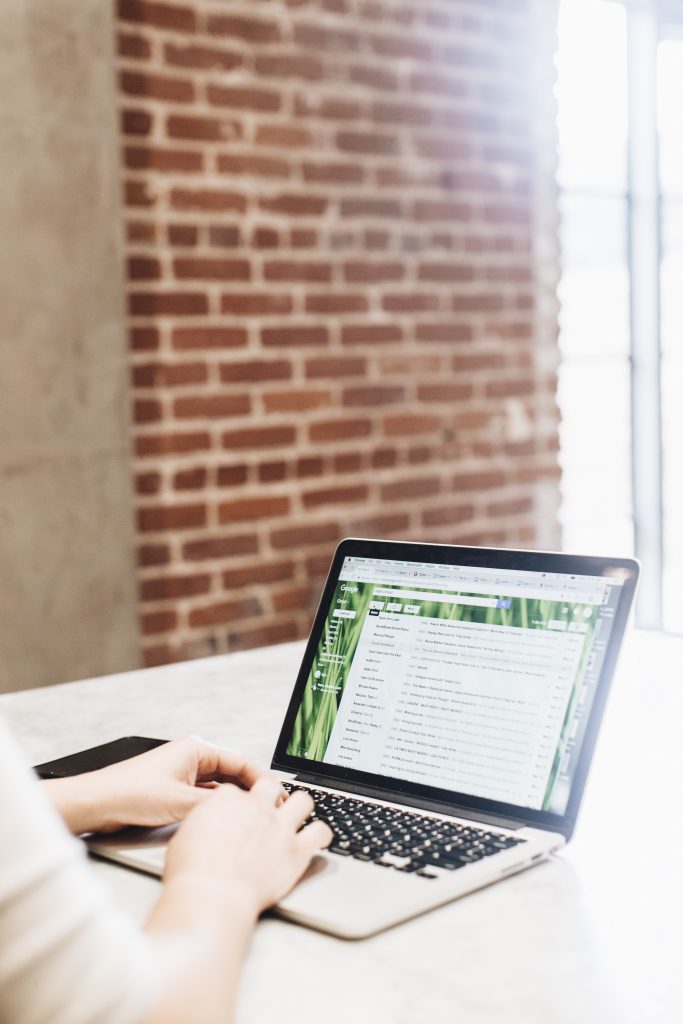 1. Showcase upsell and cross-sell products to past purchasers.
Just as Amazon shows recommendations based on someone's previous purchases, you can show products or services your customers might be interested in based on their past purchases.

Say you sell locally grown coffee, and you have a block on your landing page with an image of your coffee bag and its price. You might also sell the coffee in packs of three and offer that only to customers who've already bought a single pack. You can set the block for the package of three to only show to those who have already purchased at least one single pack.

If you use a landing page tool that offers conditional content and is integrated with your CRM, the system will use stored tracking information to recognize when a page visitor has previously purchased from you and will show that visitor the block selling the three-pack instead of the single pack. You can do the same thing with any cross-sell, upsell or related offer you'd like.
2. Offer a members-only perk or upgrade.
When your members come to your site to access their login page, rather than showing them the same information you'd show to a nonmember, you can showcase specific information relevant to them.

For example, if you have an upcoming members-only sale or event, you can specifically promote it. Or, if you've added new content to the site or there's a hot topic with a lot of engagement in your community forum, you can encourage members to check it out. Perhaps one of the most common uses for those with membership products is to showcase an offer for the next level of membership to your members based on which level they're currently subscribed to.

If your landing page builder comes with member management capabilities or integrates with a membership tool, you can set the product or membership level you want the block to be shown to, and the rest will run from there.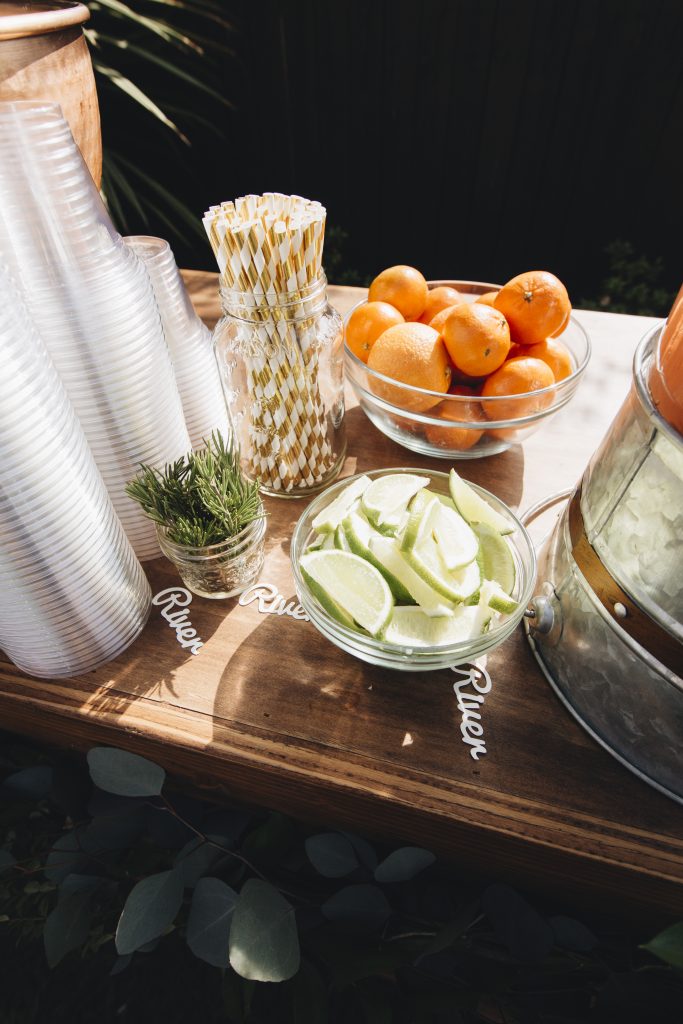 3. Offer a first-time purchase discount.
Sometimes, a customer just needs an extra discount to feel ready to make a purchase.

Say you have a customer who's opted in for your email list but hasn't quite purchased from you yet, or you have a customer who's bought one of your products and has been visiting the page for another one of your products. You can promote 20% off the first purchase of that product and set it to only show to such visitors.

To do this, you'll target customers who have never purchased your product, but are already in your contact database.
4. Promote a referral program to long-time customers.
Your customers who've been using your products or services for a long time are much more likely to refer others to you than your newer customers who haven't yet fully realized their value.

You can promote your referral bonus program only to longtime customers by creating a "Refer a Friend" program and showing it only to customers who have met specific criteria. Perhaps you'd like to only offer it to customers who've been with you since you started your business or to those who've been with you for one year or more. Your connected CRM can automatically select the right people to show your referral offer to.
5. Offer based on where the visitor came from.
Similar to the Barack Obama page for Redditors, you can highlight messages based on where your page visitors come from.

This is a great way to highlight your partners or referral companies. For example, if you sell essential oils and a well-known wellness coach included a link to your products in his or her monthly email newsletter, you could include a message such as "Welcome, X readers! Here's your $10 discount code."

Likewise, you could welcome those coming from your Twitter or Instagram ad or even from your podcast or an external blog article.

To set this up, use the "lead source" from your UTM variables to show the block only to visitors from your source of choice.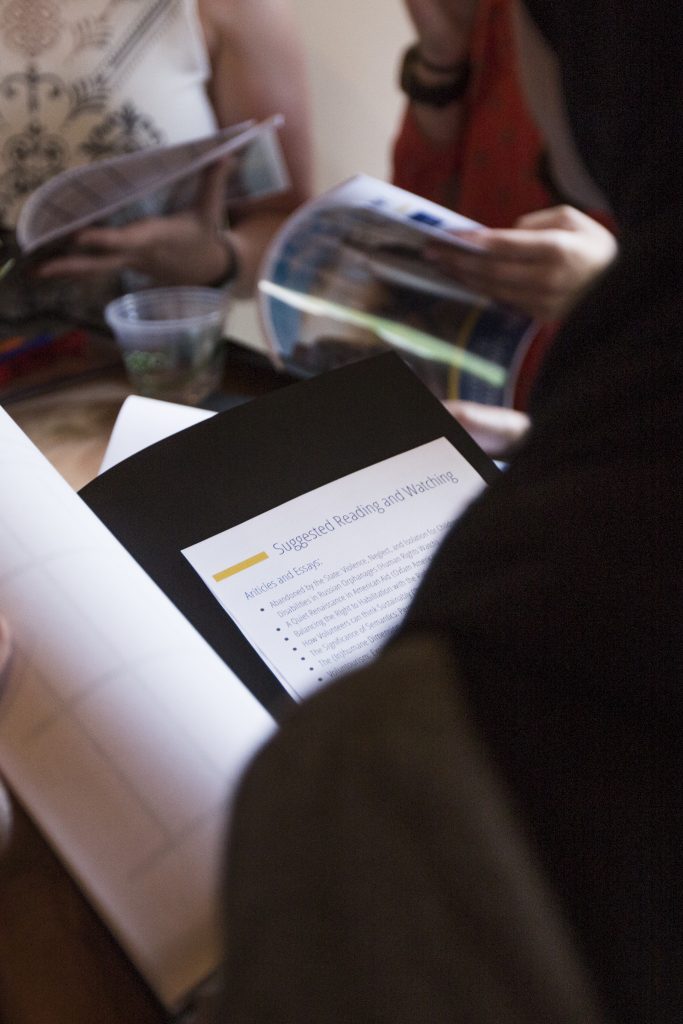 6. Invite customers to a local meetup or location-specific promotions.
People tend to be drawn to anything mentioning their name; the same often applies to anything mentioning their hometown. If you host customer events or meetups in various locations, you can be sure to inform the customers in those locations about them on your landing pages.
You likely have your customers' address information either based on their payment information from their purchase or if your landing page builder tracks contacts' geolocation. If your pages are integrated with your CRM, you can set conditional blocks to only show up if a contact's home city is the same city as your event.
Similarly, you can use location data to offer location-specific information or promotions. For example, say you're able to provide free shipping in California only; you can show a free shipping block only to customers who reside in California.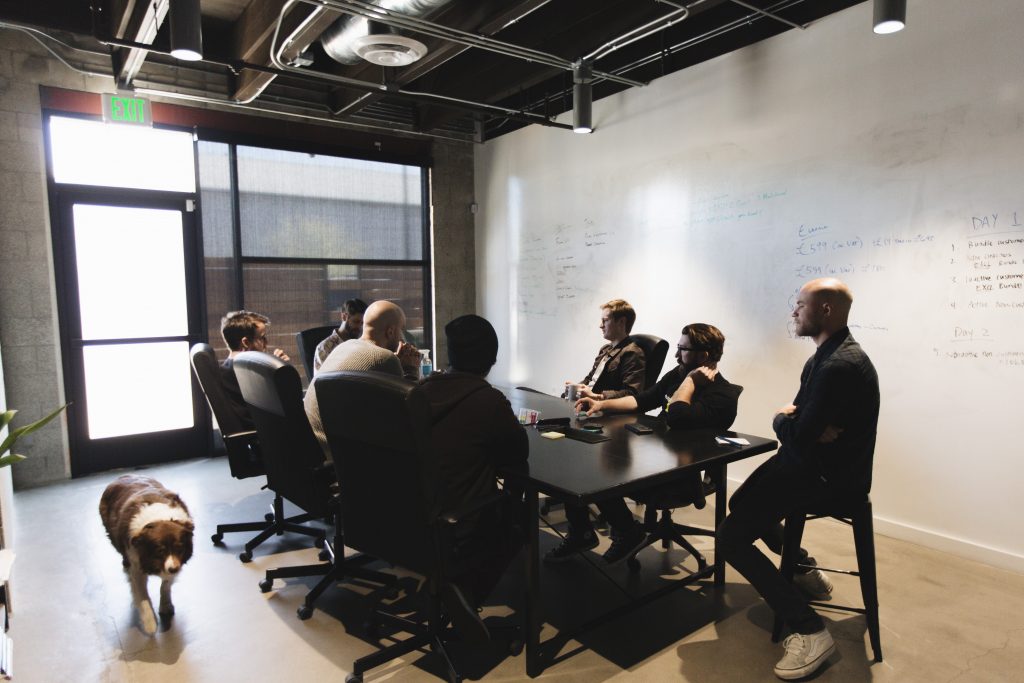 Optimizing Your Landing Pages Over Time
With so many creative options for page copy and design, it's a best practice for marketers to go through constant rounds of trial and error by testing and optimizing. Every business has a unique audience that relates to different content and techniques. What works for one brand might not work well for another, so it's important to be continuously analyzing your landing page data to see what's working and what isn't. The better you optimize, the higher your chances of converting leads and customers on your pages.
The Importance of Optimization
Launching your landing pages shouldn't be the end of your journey. Instead, you'll launch your page, track the data, analyze what could be better, tweak and repeat. Whether it's your headlines, images or the color of your CTA button, little changes can make a significant difference for your page performance.
Marketers who test different versions of their landing page components often see huge conversion rate increases from one version to the next. Neil Patel, an expert in landing page optimization and improving conversion rates, found examples from several companies that proved the importance of testing your pages. WallMonkey, a wall art company, saw a 27% increase in conversions by changing the main image on their page, while Humana, an insurance carrier, saw a 192% increase after changing just the CTA.
You can optimize your pages by asking for feedback, checking load times, and keeping your content up to date, but one of the most conclusive way to optimize is through testing.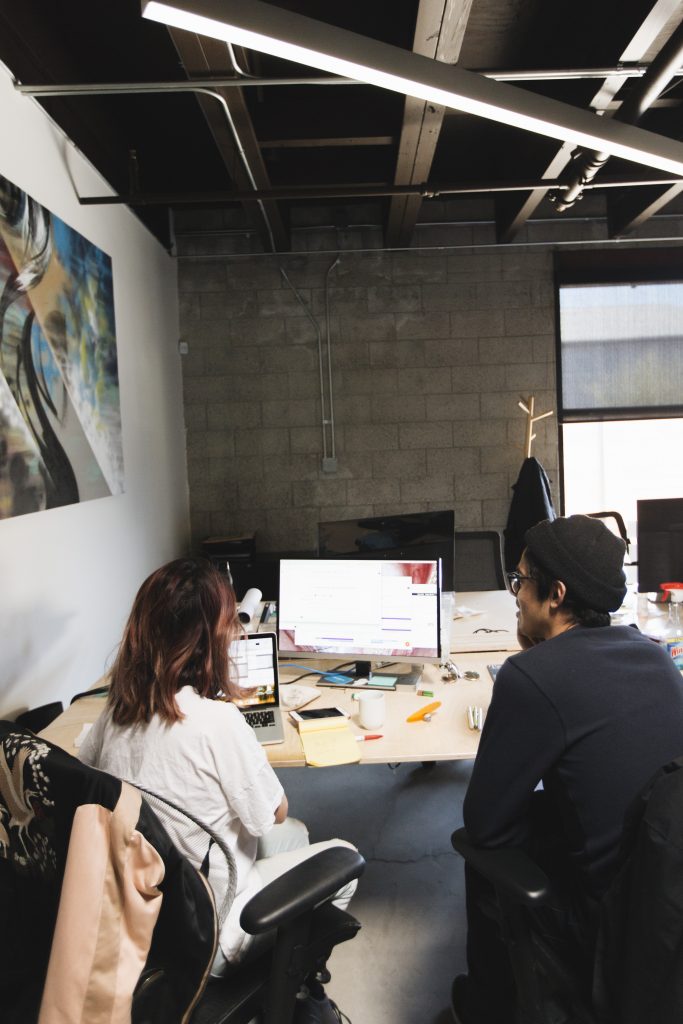 Split Testing
Once you have all of the copy and design ready on your landing page, you can start split testing which elements on your page convert and which don't.
Split testing is the process of running experiments on two or more pages simultaneously and then comparing them to see which prompts more engagement with your CTA. To run an effective split test, you need a "control" page that doesn't change and a "variant" page that does change. Once your pages are set up and you've chosen something to test, you can start by sending 50% of visitors to Page A and 50% of visitors to Page B. After a set period of time, you can measure which version is more successful at converting, and choose to continue using that one only.
You'll be working towards optimizing each component of your landing page, leading to a fully optimized page that drives conversions. Testing and tinkering with the copy and design components will help you determine what works — and what doesn't — so that you can be sure you're putting your marketing efforts and budget to their best use. Before, during and after tests, pay attention to key stats for measuring page effectiveness, including page visits, conversions and time on page.
You can test any element of your page including headlines, content, CTAs, forms, offers, design, colors and testimonials.
Finding Statistical Significance
After you've launched your split tests, wait until you have statistical significance before making any changes. Statistical significance tells you how certain you can be that your results will hold true for the long-term. You need a large enough audience with enough variance in your data in order to have statistically significant results. That is, one page has to outperform another by a large margin. Many studies suggest six months for one test is a good amount of time to see real, untainted results from your split test. However, many people don't want to wait that long. A couple of weeks or months is a good place to start.
You can determine your statistical significance easily by entering your audience and conversion numbers into online calculators, such as this one from Kissmetrics. While the industry standard level of statistical significance to aim for is 90-95%, if you're a small business without a ton of traffic, it's probably safe to make a call once you reach 80-85%.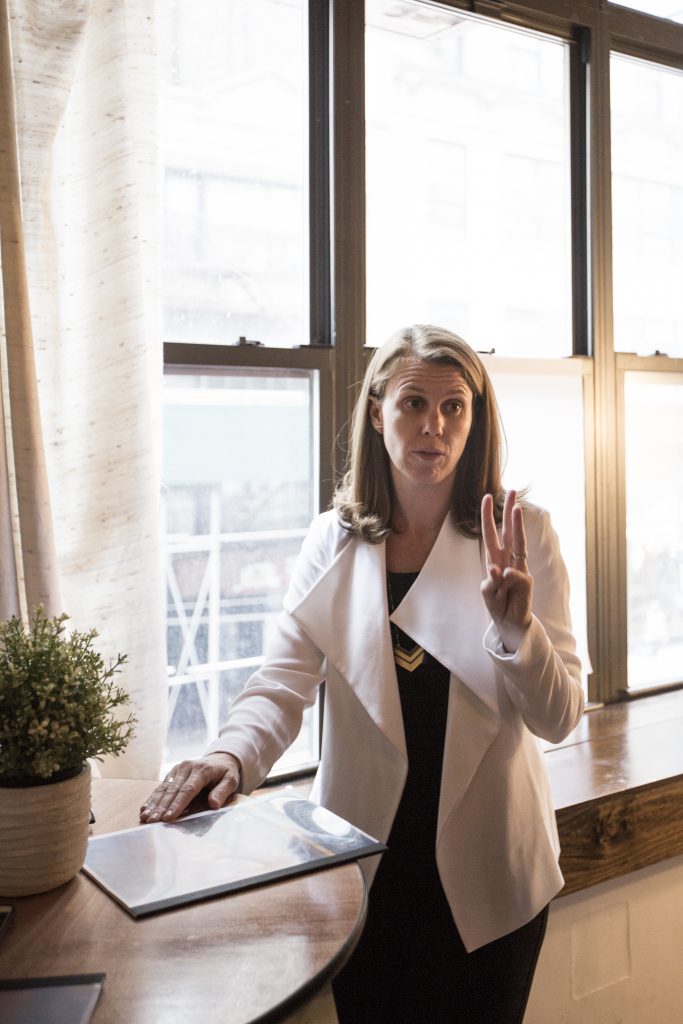 Implementing Your Results
Once your results are deemed statistically significant, you can choose to turn off the version of your page that isn't converting and optimize the page that is. If you just tested your CTA, you might next create a new campaign that keeps the winning CTA the same and tests two different headlines. Just as launching your pages isn't the end, split testing just one thing and finding an increased conversion rate shouldn't be your stopping point.
Instead, continue introducing new options for your landing page components and keep in mind your goals when analyzing your results. As you run test after test, you will gain valuable objective data, and your predictions about what might work better on your pages should improve over time, making your tests perform even better.
Page Maintenance for SEO

Maintaining Current Content
On top of continuously split testing your page components to keep up with your visitors' interests, you should also be maintaining your landing pages' SEO rankings.
As Yoast SEO puts it, "If you want to get in front of your audience, you first have to prove to the search engines that your content is worth it."
Unlike a blog or your regular website, landing pages are standalone web pages, so frequently adding new pages with new content and external sources is not an effective strategy for keeping your search ranking high.
Instead you'll need to rely on an equally useful tactic — keeping your content fresh. This tactic goes hand-in-hand with your split-testing efforts. As you split test different messaging, tones and style of your copy, images, and more, you'll find what works with your audience and update your page accordingly.
You can also add a business maintenance task to your teams' weekly or monthly to-do list that involves updating your testimonials to your most recent reviews, updating your content to include new features in your offer, and updating your headlines to reflect new marketing tactics or promotions.
Updating Your Code and Security
Your landing pages' code and security should also be maintained with frequent updates. By consistently fixing bugs or adjusting code, updating your security, and making sure your website's content tagging system is working properly, you're showing search engines that you care about your websites health and are attentive to its needs.
Creating an Intuitive Site Structure
Your landing pages' structure should be easy to navigate and create a friendly and simple experience for your page visitors as they poke around your content and images, deciding whether your offer is right for them.
Neil Patel believes that the better your site structure is, the better your chance of higher ranking in the search engines is. A disorganized jumble of information is hard for visitors to interpret and will probably lead to immediate back clicks, so it's in your best interest to create a seamless user experience to improve visitor retention and SEO.
Google's algorithm uses information from searchers to rank your site, such as click-through rate and dwell time. These terms refer to how many visitors see your page as a Google result and click on it and how much time they spend looking at your page, respectively.
To build a landing page structure that keeps visitors' attention and keeps Google satisfied with your page, plan out your page before developing it, and stick to the natural flow of information that users look for when searching web pages for solutions to their problem. This would generally include a headline and subhead at the top, body content and images in the middle, and FAQs and testimonials at the bottom.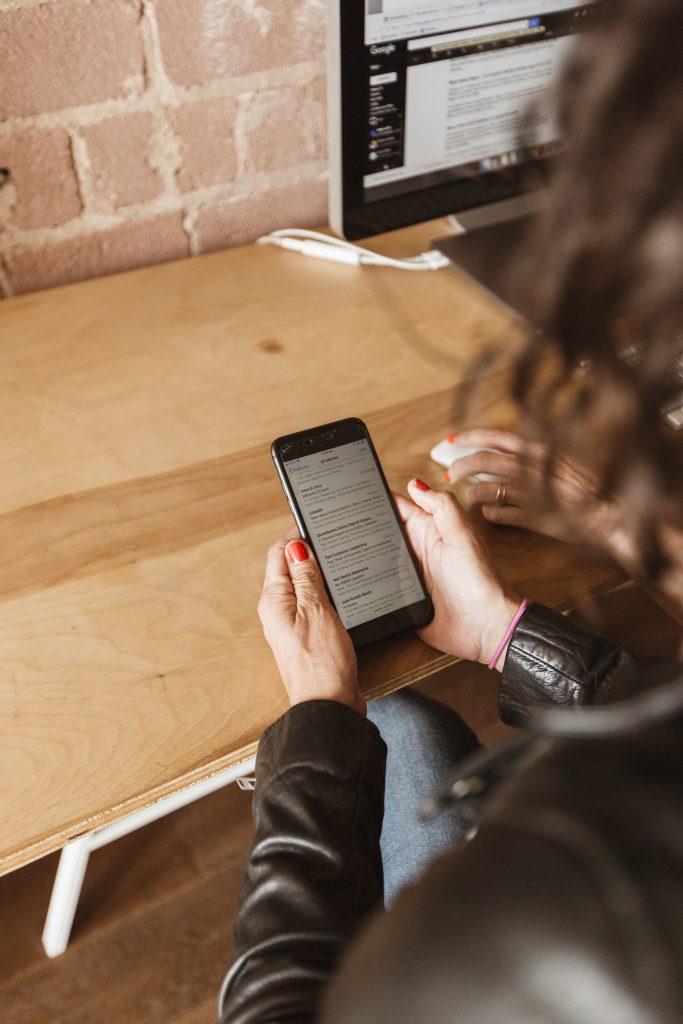 Use a 503 Status Code During Maintenance
With all of these updates and changes to your landing page, there are bound to be times when your website is down for maintenance. A 404 HTTP status code will usually appear when your site is down. This code tells both visitors and search engines that your site cannot be found for one reason or another, but it doesn't tell either that it will be back soon.
When Google stumbles across a 404 code, it will typically acknowledge that the site isn't up right now and will reconsider it when searching next time. If the site is back up, it will be included in the rankings. If it's not, it will again be missed. After the site has been skipped over because a 404 code too many times, though, Google might eventually disclude the site from all searches, regardless of whether it's back up.
To avoid this potentially longer loss of rankings, have your site return a 503 status code instead of a 404 status code when you're working on it. This tells the search engine and the visitor that the site is just down temporarily and will often show a "Retry After" header which tells Google and your visitors how long the site will be down, if that information is known. You can alter your status codes and add a "Retry After" header using WordPress settings or by having your technical team edit your sites' settings.  
Overall, maintaining a search engine optimized landing page is different than doing so for a full webpage. Your options for adding new content and organizing your web pages accordingly are more limited. You can and should, however, still be able to monitor the ranking of your page by ensuring everything you do is morally sound and doesn't involve any tricks or gimmicks to increase your ranking. While those efforts might show improved ranking results in the short-term, it will lead to repercussions for your landing page, and possibly your whole brand, in the future.

Setting Up Your Landing Pages for Success With Proper Tracking
Without proper tracking on your landing pages, you'll have no way of knowing which pages are performing and which aren't. Even if you're not ready to analyze the data yet, it's still important to start tracking as early as possible so that the data is available when you're ready. If you want the data to be useful and relevant, it needs to be monitored over a long period of time — ideally from the second you launch your pages. To learn how to set up effective marketing tracking for your landing pages, check out The Marketing Analytics Blueprint.
---
---