If you've been running your business online using multiple software platforms, chances are you've run into some (or all) of the following issues: software integration headaches, inconsistent customer experiences, disjointed (or nonexistent) data and, worse yet, your team is stuck doing a ton of repetitive admin work that they hate — all just to keep the ship afloat.
If any of this sounds familiar, there's also a good chance that your growth and sales are stagnating too.
Not an ideal scenario.
What you want is a software that works, does everything you need it to do, and is user friendly and affordable. Is that so much to ask?
No, it's not too much to ask! In fact, you shouldn't be asking for anything less.
Having one efficient software to run your business is what is needed in today's world in order to effectively run a business online.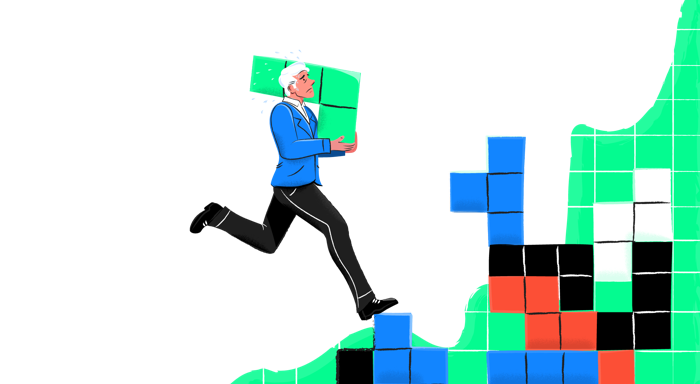 When you have multiple apps, your business suffers.
If you're using a handful of apps to run your business, not only are you having to learn how to use all of them, but you're also having to make them all work together and remember which data sets live where. And to ice the cake, when things break or you need further training, there are multiple support teams you have to contact.
What you really need is to have everything in one place. You need to be able to see the data from every aspect of your business and be able to use it to make optimal decisions.
The point is, when you are messing around with numerous software systems instead of working on the things that move your business forward and generate revenue, your business suffers.
With an all-in-one platform, your business is adaptable.
There's no question that list-building and marketing are easier to do when all of your systems are tied together in one software and your efforts are streamlined. Having all marketing assets and data on the performance of those assets stored in one software platform is crucial if you want to be able to make decisions based on what is actually working with your audience.
When you can see how each of your marketing efforts is performing and make adjustments easily and quickly, you can test and iterate your techniques. The more agile you are, the better your ability will be to adapt your efforts to what's working best to attract new leads and, most importantly, keep them.
The market is always shifting to and fro, and you need to be able to keep pace with accurate, comprehensive marketing data.
It's hard to sell when your apps are holding you back.
If you miss a sale or a lead follow-up call simply because your software tools aren't working together properly, over time this will hurt your business.
For example, let's say that your leads opt in and their contact information is stored in one tool (your CRM), then you need to communicate with the leads from another tool (your email software) and, when you're ready to close the transaction, you need yet another tool (your ecommerce suite). Throughout this process, there are numerous opportunities for a glitch in the system (not to mention a short circuit in your brain caused by frustration!).
Bottom line: the inconsistencies born from stringing numerous software applications together can lead to sluggish sales and stunted growth.
You need all the steps in this process to happen in one place.
With all of your data, all of your contacts, and all of your content in one place, you can run your business with confidence and clarity. You're able to see the way all aspects are working together and, therefore, what you need to adjust in order to improve and optimize. This brings more sales and more growth.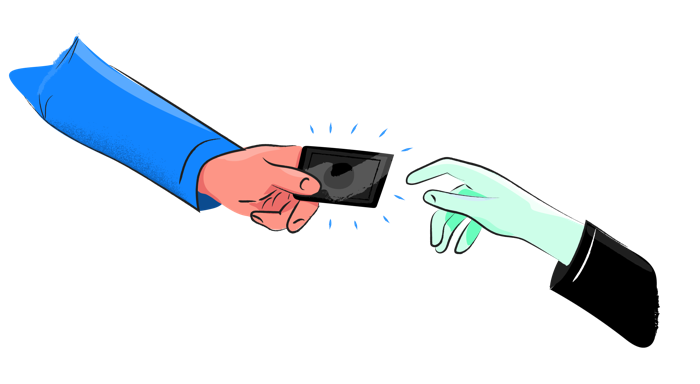 Technology should make your life easier — not more complicated.
The cohesion that an all-in-one platform offers your business is a must-have in order to compete in today's marketplace — and, more importantly, to make running your business less time consuming and more profitable.
Your software should make it all come together, saving you time and helping you make better business and marketing decisions. Your software should not be huge time suck that forces you to spend much of your time simply trying to figure out how to make things work together.
But it's hard to find great options out there.
The real reason most businesses are suffering from multiple app syndrome is because single-point apps have dominated the market and become the darlings of Silicon Valley VCs.
The array of martech solutions that have been created are too numerous to count. There is an app for every aspect of running a business online, and Silicon Valley has been keen on funding the next great app — which may provide great investor ROI but is not ideal for the actual consumers of the apps. These consumers have been sold on the idea that all of the numerous apps will work together and talk to one another. Unfortunately this so often is not the case.
Looking at the martech landscape today, we have figured out everything that needs to be done, but we've also created a monster situation in which we are having to hack together multiple systems that were not originally designed to work together but which must work together somehow in order for your business to function.
This is where the effort to build an all-in-one software solution has come into play.
You need a software that gets it all done in one place with minimal effort and confusion.
What your software should be providing you is that ah-ha moment in which it all comes together and the larger vision is perceivable.
Your business is not simply an amalgamation of disjointed parts; your business is and should be a unified whole, and this is exactly what all-in-one software does for businesses: it brings the parts all together so that you can see the big picture.
Don't just take our word for it.
Many people are getting by using a bunch of different software programs to run their business. But many who have made the switch to an all-in-one have seen a huge shift in their business and realized that life, and business, could be much easier with one powerful platform where all of the functionality their business needs lives in one centralized place.
Entrepreneurs are starting to use software that can streamline and simplify their businesses — and they're finding that it can take them to the next level. Here are a few examples from business owners who went all-in-one and never looked back:
For the first 18 months of her business, Joan Randall, founder of Victorious You coaching, was "spinning around like a hamster in a wheel" and using numerous tools tied together in order to run her business, none of which talked to one another.
As an example, before using an all-in-one software, when someone filled out her form, it would notify her via email, then she would have to wait until she saw the email to add their information to her marketing automation software to get them into an email funnel. Once she began to scale, she realized that she had to stop wasting time going back and forth between systems. She needed everything in one place, and she found that in Ontraport. She only needed to set up her delivery process once. Joan has since streamlined her sales process entirely using Ontraport.
Another business owner, Bob Newberry, founder of The Fitness Mindset reported the following: "The main reason we chose all-in-one software is because of the ability to scale the business and do everything in one system. The potential automation options are huge; it's just a process now of testing what works and what doesn't."
Em Boden, of EmBoden.com said, "Having an all-in-one system from the start saves you so much time, money and headache … If you have Ontraport, you have everything you need."
Now it's your turn to ditch single-point tools.
With an all-in-one software, your business is more than the sum of its parts – it is an organized whole, allowing you to:
Scale efficiently without the need to upgrade multiple softwares or, even worse, switch to new platforms altogether. Money and time spent on software and tech support is money and time not used to grow your business.
Use automation to run your business processes and repetitive communication so that you have more time to do things that keep your business moving forward.
Have only one software to learn and one support team to call when you need to troubleshoot.
Capture, keep and convert more leads and turn them into repeat loyal customers. With an integrated view of the way your contacts are interacting with your content, you can nurture them towards sales by using personalized, relevant offers based on the data you collect and store.
Make data-driven marketing decisions and customize your communication with your audience so you have the competitive edge that you need in today's crowded marketplace.
Ditch the single-point tools in exchange for one integrated software that can do it all. Learn more about how all-in-one software platforms are changing the game for businesses today in our free download The Marketing Automation Buyer's Guide.
---
---