Your leads opted in…now what?
Getting new leads only to watch them slip through your fingers is one of the most frustrating parts of marketing.
It's one of the reasons sending follow-up emails and running retargeting ads are such essential strategies. Unfortunately, even then, most follow-up is just too cookie-cutter to actually capture attention and prompt purchases.
It can be challenging to figure out exactly which leads belong in which category, and it becomes even more complicated when you're stuck with rigid lists because of limitations of your email marketing software.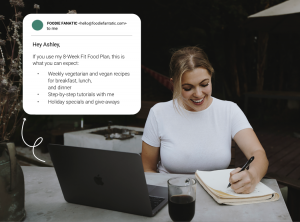 Everyone struggles with getting ghosted by leads.
You're not the only one losing hard-earned leads before closing the sale — it's a problem for marketers everywhere.
In fact, a reported 79% of marketing leads don't convert into customers. And of the qualified leads, half of them won't feel ready to pull the trigger — possibly because they don't have all the info they need to make a decision.
Leads also disappear because businesses don't always know the best way to market to them.
Lots of sales opportunities go to waste when companies assume they know what their consumers want to see, or their marketing 'strategy' is throwing spaghetti at the wall and hoping something sticks. This simply wastes time on prospects who may never convert into customers.
Don't lose leads — segment them.
That's why it's important to figure out what leads truly want so you can tell them exactly how your products fit their needs.
Online marketing expert Neil Patel put it best: "Nurturing leads is much more important than acquiring them." If businesses don't immediately address how their product offers value to potential customers, those leads will quickly move on.
So how do successful marketers find out what makes leads tick, keep their interest and get them to part with their money?
The short answer: targeted, personalized follow-up.
The strategy behind customer segmentation is simple: Leads spend more time on the things they're interested in, and not every lead will be drawn to the same things. This means tailoring email follow-up to what does resonate with each customer segment.
For example, food bloggers might segment their email lists based on whether the person originally showed interest in their vegetarian recipes or their high-protein options.
So where do you begin? How do you know which of your products each lead is most interested in? Here's a common strategy for finding out: The next time leads opt in to your list — whether to receive a free download, join your newsletter, or sign up for your webinar — keep the conversation going. On your "thank you" page after they submit their email address, while you still have their attention, ask them to tell you more about what they're looking for or what challenges related to your product/services they're trying to solve.
Based on their responses, you can automatically segment your leads and follow up with relevant, personalized emails that speak to each person's specific needs.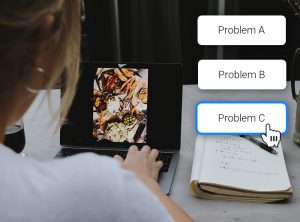 Segment your way to more opens and conversions — because it works.
By segmenting your email list into different buckets based on your leads' different wants and interests, you'll have a greater chance of increasing your email opens, click rates and conversions.
Case and point: When wedding invitation company Paper Style swapped out their one-email-blast-for-everyone approach with a more polished customer segmentation strategy, the team saw a 244% increase in email open rate and a revenue per mailing increase of 330%.
Paper Style began personalizing their customer follow-up by asking site visitors if they were planning their own or a friend or relative's wedding. By doing this, they were able to pinpoint two different audiences – brides and friends of the bride.
With this in mind, they placed leads in separate groups and sent them different sets of emails that focused on their needs, rather than sending all their leads the same exact messages.
Here's another success story that hits closer to home: Before he started segmenting his email list, Automation XL Founder Luke Ward's average open rate for his main lead nurture email campaign for new subscribers was 22%.
But when he began asking his web page visitors the question, "What is your biggest challenge right now?" and offering three options to choose from, he was able to segment his contacts based on the answers he collected from them.
He identified each lead's biggest hurdle so he could follow up with targeted email content. In the end, his average email open rate grew to 43% — nearly double what it was before.
Here's how you benefit from lead segmentation.
Using your thank you page to probe leads about their interests is an easy and effective way to automatically segment them into targeted interest groups and hyperfocus your email marketing. This allows you to:
Send more targeted emails that your contacts will relate to and be more likely to open
Quickly identify your leads' biggest problems, challenges or interests
Get higher email opens and click-through rates by sending leads tailored emails that offer immediate value
Give leads and customers personalized experiences that show you are interested and want to address their needs so they'll stay engaged with your business
See which segments bring in the most sales so you can fine tune your business and marketing strategies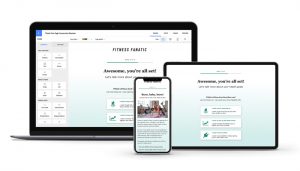 If you're interested in using your thank you page to segment leads and follow up with targeted emails, check out this Thank You Page Conversion Booster system. It comes with everything you need to put this strategy in place.
---
---