Fifty years ago, people felt rejected by society if they didn't fit into a certain cookie-cutter mold. Today, individuality is celebrated — and frequently rewarded. Thanks to the internet, sharing unique hobbies and connecting with others with similar niche interests is easy and encouraged.
In fact, there are websites dedicated to passions of all types, filled with communities of like-minded individuals who connect in forums. These websites, often referred to as membership sites, come in all shapes and sizes, and there's seemingly one for every topic (scuba diving, guitar lessons, yoga, online pilot lessons, even Magic to Gathering, the list goes on).
Anyone with passion and expertise on a topic can start a site like this. All it takes is a little planning. The best part is, membership sites can be run from anywhere and, once they're up and running successfully, they require minimal upkeep.
Membership Sites Work Around Your Schedule
Many business owners are tethered to a static location and confined to certain hours of the day, but not those with membership sites — that's the magic of them. They create automated passive income streams that don't require you to be physically present to make money. You don't have to work for your business anymore; you can have your business work for you.
You get way more from your time with membership sites. Your one-to-one service can transform into a one-to-many. As Mike Morrison, co-founder of The Membership Guys said, "Spend an hour with a client, you get paid once, and that time is gone; spend that hour creating material for your membership, and you've added permanent value to an asset that you'll continue getting paid for over and over again." 
Bianca Gigi of Gigi Guides remarked on the convenience of membership sites, "I processed $51,000 in sales the other day, and I was actually at the park with my kid."
What to Ask Before You Get Started
Don't whip out the pina colada and hammock just yet. While it's tempting to jump into creating a membership site, working out the specifics is something that you're going to want to put a little time into to avoid complications down the road. Planning and building processes for membership sites will take time and work, but it's critical that you get it right so that you actually create something people want to join.  
After the membership site has been set up, you'll need to market it and have a plan for retaining your members. Researching your niche audience and determining the right content are also crucial to the success of your membership venture.
Part of building a successful membership program involves asking the tough questions about your product and your market, strategizing about your site content and how you want to deliver it, and determining the right membership levels and pricing.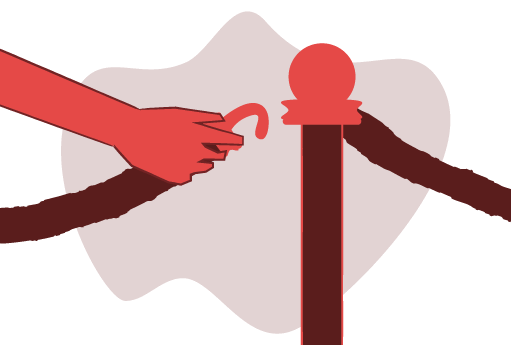 Start by asking questions such as:
What type of membership site should I have? (e.g., online community, training site, etc.)

What exactly should I offer in my membership site?

How should I structure my membership program?

How should I deliver my content to members?

How can I separate myself from the competitors?

What kind of pricing strategy should I have?
This is just the beginning. If you've got a passion or area of expertise and would like to create a community around it, check out the Membership Site Planning Worksheet. It's a great resource for working through your questions and fine-tuning your membership site plan.
---
---