Dynamic blocks are a lot like dynamic pages — they let you personalize your pages with dynamic content. The difference between the two is how your data will show up on your page. Dynamic blocks allow you to list data from several records on one page.
For example, you may want to show your clients all the notes about their pet on their "Pet info" page, and a user-friendly design would be to list all those notes on a single page. You can build it like that using dynamic blocks!
Before we jump into the details, here are some examples of lists you can create with dynamic blocks:
Related blog posts
Author page with all their posts
Course overview pages to preview lessons
Available courses
Upcoming events
And much more!
Add a dynamic content package to your account to use this feature. Here's how:
Click here to go to your account details page.
Click Add plan or Start trial next to "Add Dynamic CMS to your account" and choose the plan that fits your needs.
---
Table of contents
Convert to dynamic blocks
Make your content dynamic
• Add dynamic links
Preview settings
Customize dynamic block settings
Customize display settings
Edit your pagination block
Design tips
Use cases

---
Convert blocks to dynamic blocks
You can convert any block on Ontraport Pages or dynamic templates to a dynamic block. When you convert your block, you'll get access to new settings and a related pagination block. These features allow you to customize the way your dynamic block will display information.
Here's how to determine where a dynamic block would be most appropriate — on your Ontraport Page or dynamic template:
If you only need one of this type of page, add your block to an Ontraport Page. An example of this would be an "available courses" page, where your visitors will always reference back to that same page.

It's faster and easier to build one Ontraport Page. It makes more sense to add your content directly onto your page and skip the extra steps of customizing your template.

If you are going to repeat this type of page, such as a blog article, add your block to a dynamic template.

When you need more than one page, the extra time it takes to set up your templates pays off right away. Once you've set up one template, publishing new pages that use that template is a snap.
When you convert your blocks to dynamic blocks, you'll choose which records you want to pull the data from. For example, if you select your "Blog" object as a data source, you can display the titles of any posts that you've added to that Blog. A visitor to your page will then see a list of related blog articles in that block. If you select "Courses," you can create a list with the names of available courses.
Your data sources are based on the objects that are enabled in your account and the relationships you've set up.
Select the block you want to convert and click to edit it.
Click to convert your block.
Select your data source.
Data sources – You can select from the objects, users and products in your account.

Related to visiting contact – This allows you to add data about the person visiting your page. You can select from the objects that are children of your Contacts object. This includes files, open orders, transactions and any other related custom object.

Related to contact record this dynamic page is based on – This option is only available when you convert a dynamic block on a dynamic template that uses your "Contacts" object as a data source. It allows you to display lists of information related to a specific contact. For example, if your contact is the primary contact for several deals, you can show all their deals on one page.
Click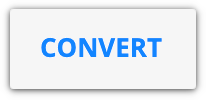 .
---