If you'd like to export your contact list from Ontraport, it's as simple as selecting the contacts and clicking a button to create a CSV file for download.
In Contacts, select the contacts you'd like to export, either by manually checking the boxes next to the contacts or by hovering over  to Select All in Group or All on Page.
Once you have your contacts selected, click  from the top menu.
Next, you'll be taken to a window where you will configure your export.
If you would like your export emailed to you, enter your email address.
The individual notes for each contact can be imported by checking the export notes box.
Click the X next to the fields you do not wish to export, or use the button to clear everything from the list and  to add fields of your choice. You can also Select All (note, selecting all also exports your coupon codes, which will be set to expire after a certain number of days after export).
At the top menu click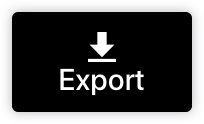 .
When your export is ready, you'll receive a notification in your account. Click the download link. If you've set up your export to be emailed, you will receive an email with a download link.