The way you set up your partner global settings will determine who you pay commission to. It can be either your first referrer or last referrer.
In this article, you'll learn about first and last referrers. You'll also learn the pros and cons of paying for each option and where to find your partners' referral information.
---
Table of contents
First referrer vs. last referrer
• First referrer
• Last referrer
Pros and cons
View referral info
---
First referrer vs. last referrer
Every contact in your account has a "First referrer" and "Last referrer" field in the "Lead Information" section in their records. When leads click on your partners' affiliate links and fill out your opt-in forms or purchase your products, their "First referrer" and "Last referrer" fields are automatically updated.

First referrer
When a new prospect clicks on your partner's affiliate link and either opts in or purchases from you, a new contact record is created in your account. This new record will have your partner's information added to the first referrer and the last referrer fields in their records. The first referrer field never changes after that. There's only one first. If someone signs up through your form without clicking a referral link, their first referrer field will be blank.
Last referrer
The last referrer field shows the most recent referrer. The field will be updated any time a contact clicks on an affiliate link and then fills out an opt-in or order form.
---
Pros and cons
Consider these pros and cons when deciding to pay the first or last referrer:
Paying to the first referrer
| | |
| --- | --- |
| Pro | Con |
| Partners work hard to get new leads to opt in and this will "lock in" commissions for that contact. | Partners may stop supporting your contacts because they don't need to worry about losing commissions. |
Paying to the last referrer
| | |
| --- | --- |
| Pro | Con |
| Partners are more likely to continue promoting your products. They may provide better service to prevent losing future sales to another affiliate. | Partners are not incentivized to bring you as many new leads. They may also not mail early in a launch cycle because they are focused on closing sales. |
---
View referral info
You can view a list of your referred contacts from your partner program's settings and from your partners' contact records.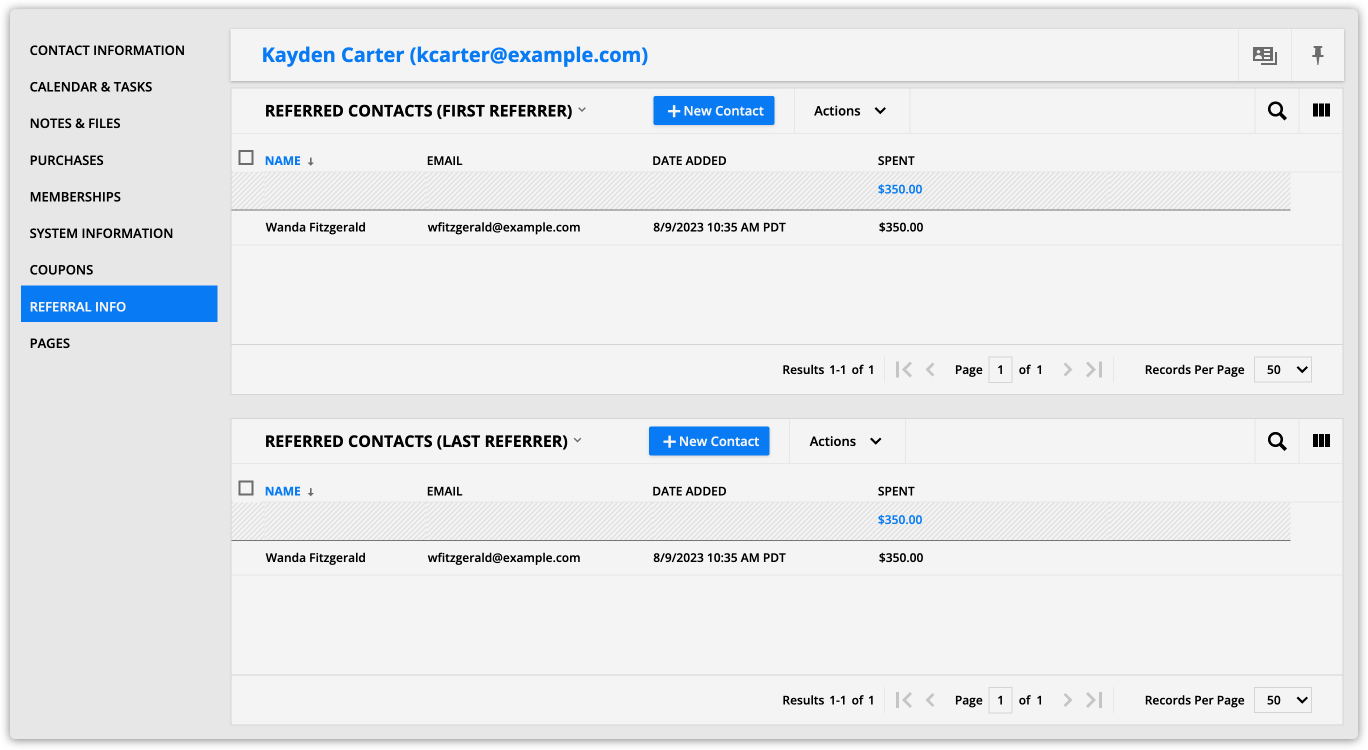 Check out this article to learn where to view your referral info.