Contact Quick View allows you to manage your customer relationships on a one-to-one basis with easy access to your most important client information and interaction history. Your quick view is made up of three customizable columns with six built-in widgets. Here's what it looks like: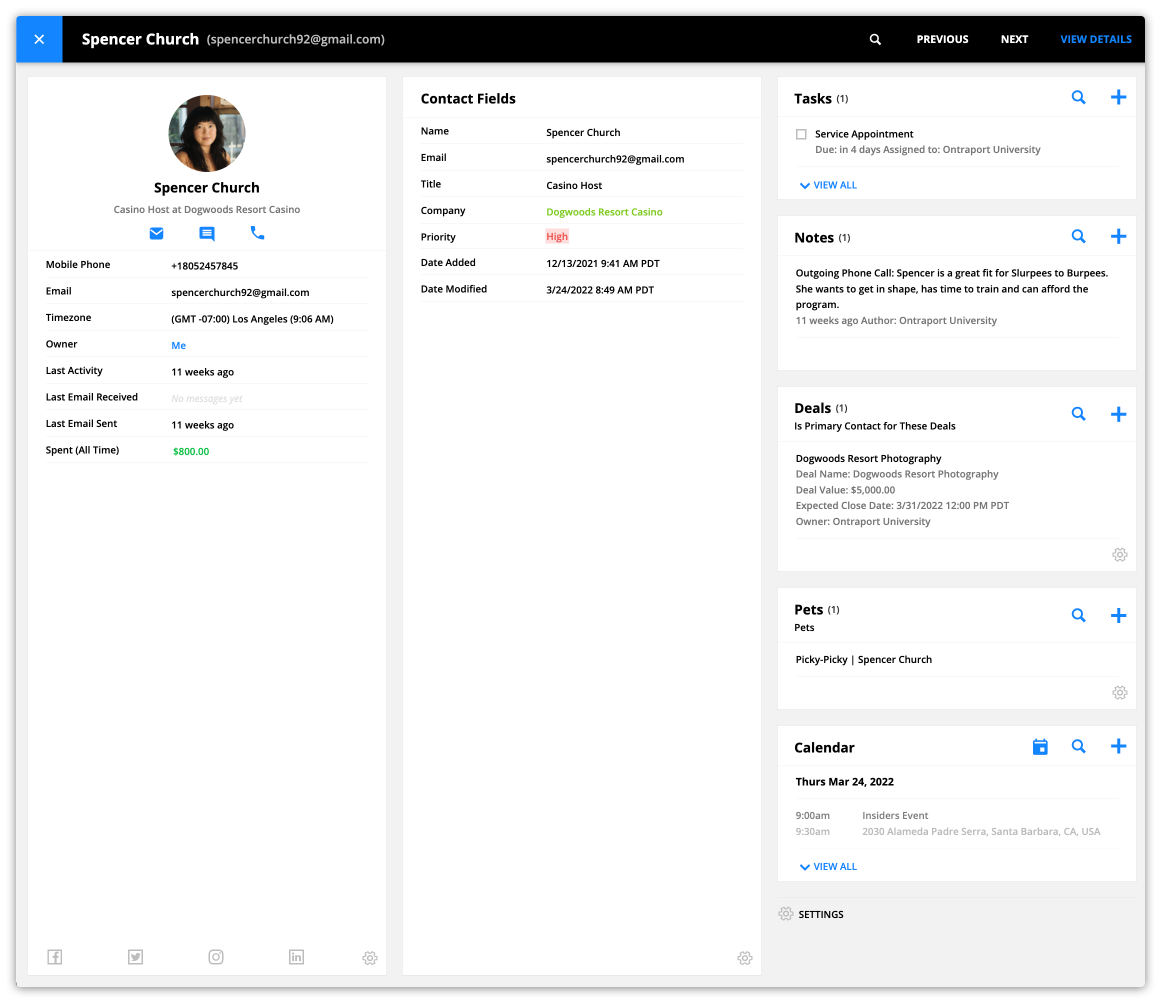 Here's what each widget allows you to do:
Overview: View important info about your contacts and their recent interactions with your business. You can also compose and send highly personalized messages through quick email and SMS, and log your phone calls.
Contact Fields: Add or remove any contact fields, including all of your custom fields.
Tasks: Quickly add, edit, remove and complete tasks for the contact you have selected.
Notes: View and edit existing notes and quickly add new ones for your most recent interactions.
Deals: Add or remove deals for your contact and view all previous deals.
Custom Objects: Add and update any object data.
Calendar: Add, edit and view all of your contact's upcoming events.
To access Contact Quick View, go to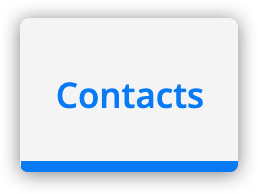 → hover over the contact you want to view  → click 

.
To customize and use your contact overview
Your contact overview column allows you to add important contact information such as social media links and profile photos. You can also send quick messages and log phone calls from this widget.
To add or edit a contact's profile photo:
Hover over the image placeholder and click .
Select a file from your computer.
Click .
To add social media profile pages:
Click at the bottom of your "Contact overview" section.
Enter the profile URL(s).
Click .
To use quick actions:
Click to send a one-off email.>
Click to send a one-off SMS message.
Click to log a phone call.
To customize your contact fields
You can select which fields you'd like to view for your contacts.
Click at the bottom of your contact fields section. From there, you can:
Click add new fields.
Click next to a field to remove it./li>
Click and drag
Click.

To customize your widgets

The right column of Contact Quick View holds information about your contacts such as notes, tasks, deals and custom objects. You can add data to these sections directly from your quick view by clicking in the top right of your widget.

You can also customize which widgets you'd like to view. Here's how:
Click  at the bottom right corner.
Click  to toggle a widget to be invisible.
Click to toggle a widget to be visible.
Click and drag to reorder your widgets.
Click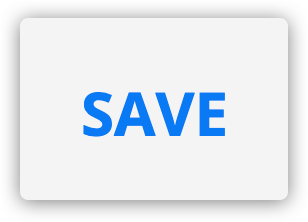 .