A partner center is a user-friendly place where someone who has signed up to be your partner can go to access information about being a part of your partner program. They'll be able to:
View and export their earnings for commissions, refunds and payments
View and export their affiliate reports based on date range
Update their PayPal email address information
Update their login information
Access their promotional tools, links and SubID code
If you only want to give your partners affiliate links, and you have a partner program in Ontraport, you don't need a partner center. However, if you want to use banner, lightbox or email promo tools or give your customers a place to check on their sales, you need a WordPress partner center. A partner center will also help your partners be more self-sufficient and organized, and it tends to reduce the number of support requests. Partner centers are available to those with Ontraport Plus accounts and above.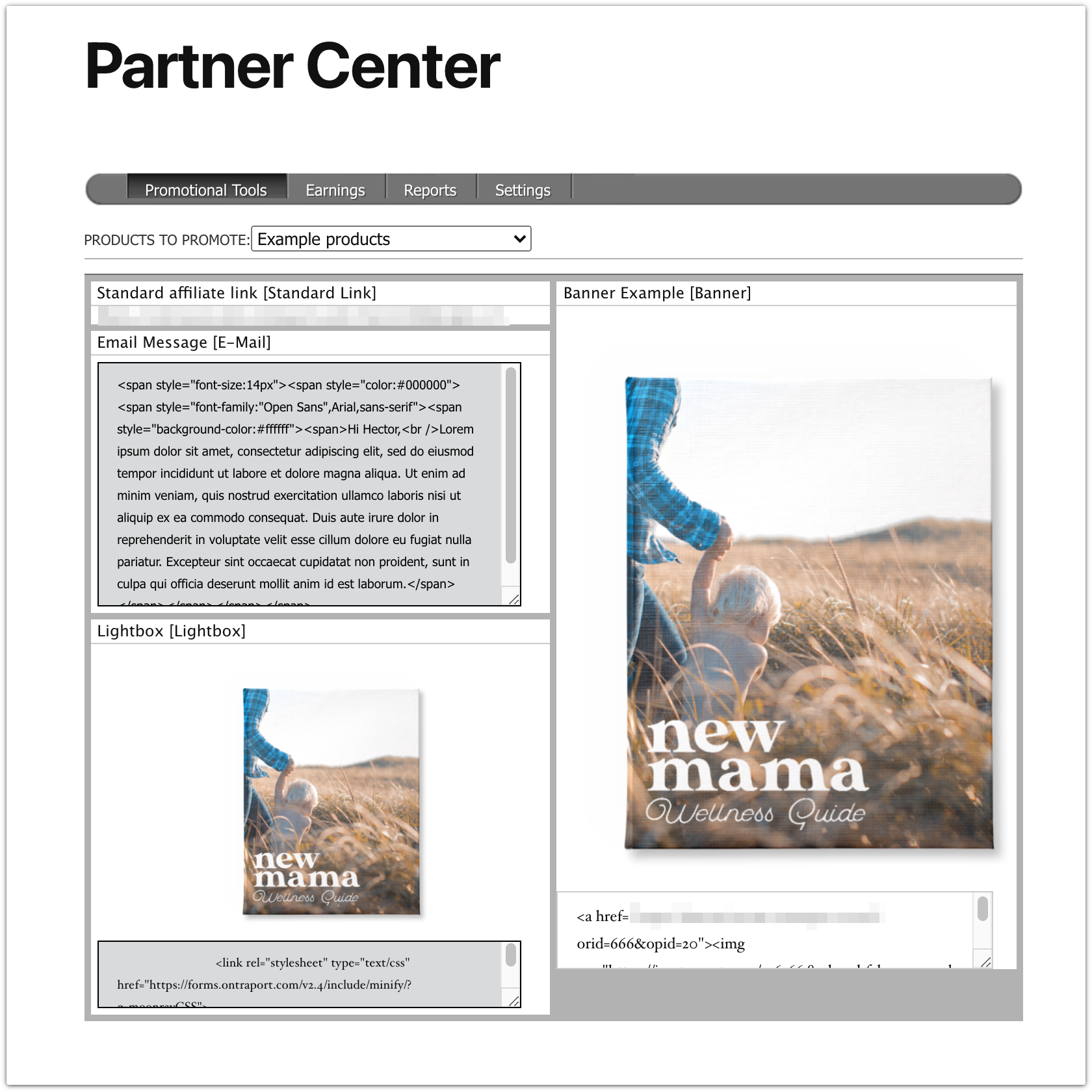 Prerequisites:
Steps

---
Enable the partner center in WordPress by logging in to your WordPress site and going to Settings → PilotPress → Ontraport Integration Settings.



Check the box for Enable Partner Center.

In the PilotPress Settings, you can set the page you'd like your partners to land on after they log in by going to the Post Login Redirect Settings. Select Partners Redirect to Partner Center, then click .